Welcome to Middle 1!
Distance Learning 2nd of June 2020
Hi to the Parents and Boys of Middle 1,
I hope everyone had a lovely bank holiday weekend and enjoyed all the beautiful weather. Summer has arrived and June is here!! This week I received a lovely hand written letter from Jack Long. I was delighted to read it and hear how Jack is doing. I love hearing all about what everyone is doing during this time. Have a look at the lovely letter below.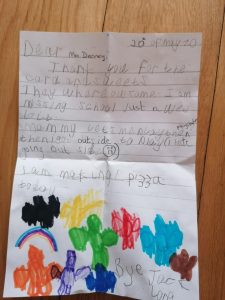 This weeks theme for General Home Learning Activities relates nicely with June and the lovely weather. It is "Games!" I have included different types of physical, oral language and written type games for everyone to enjoy and also to encourage other family members to get involved too. So feel free to use some of the ideas to help pass the time in this beautiful weather.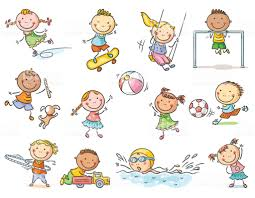 Home Learning Activities 2nd of June
Here is Week 3 for Irish Life Health School Fitness Programme. (Couch to 3k) to help with ideas for 30 mins of exercise each day.
I hope everyone has a good week and continues to enjoy the lovely weather! Take Care.
Mrs Deeney
Distance Learning 25th of May 2020
Hi to the Parents and Boys of Middle 1,
I hope everyone is keeping well and you all had a nice weekend. By now each of you should have received a pack in the post with a letter from me. It would be lovely if you could write a letter back. I really enjoy hearing from you all. This week we have also set up a What's App group. This has been great for keeping in touch and sharing pictures. Thank you everyone!
This weeks theme for our General Home Learning Activities is "Communicating and Keeping in Touch." This week I have included activities that involve communicating through social activities, giving instructions and explaining to help build upon their oral language skills and vocabulary. I have also included some lovely keeping in touch activities  to help us communicate with our loved ones that we miss.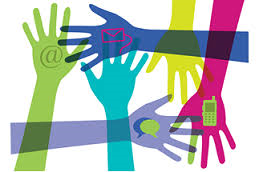 I have sent all individual activities by email or post. The main activity which you will have all received in the post is the COVID 19 Time capsule. Please fill this our as a keepsake to look back on in the future.
Here is week 2 of Irish Life Health School Fitness programme (Couch to 3K) to help with ideas for your 30 minute of exercise per day.