CHRISTMAS CARDS
We made some beautiful Christmas Cards to sell in Tasty Treats. Everyone worked so hard as a team to have these ready for Thursday.
The Halloween Party 
Our class went shopping for the dance.
I made Harley Quinn lanterns for the Halloween party.
Mr Byrnne and Cian and Master Dermot helped with the decorated at the party.
I dressed up as Harley Quinn at the Halloween party.
By Emma Gildea
The Halloween Party 
We made Halloween Jars , we painted some and glued on tissue paper and googly eyes then we put led lights in the Jars they looked scary.
We went Shopping at Lidil to buy Halloween sweets and crisps.
We used the guitar case as a coffin Catherine made a scary vampire and Marie made hands we put the sweets in the coffin.
I dressed up as a evil hedgehog. It was a Fabulous day.
By Cian O'Mahoney
The Halloween Party 2017
On Thursday 26th October 2017 our class held a Halloween dance for the whole school. It was a fabulous day.
 For our DJ Ms Dunne rang Anthony for the day.
 Myself/Dean/Catherine/Gordon/Cian/Shaun/Master Byrne /Ms Redmound's class and Master Haran's class all helped to decorate the hall.
 Master Mc Dermott done the high windows for us and we done the lower window's.
We had a bar. Myself/Gordon and Master Byrne worked on the sweets and drinks table (bar).
 I wore a Manchester UTD shirt.
 It was a great day.
 By Kyle Thompson.
Our Halloween Dance
On Thursday 27th November our class held the Halloween dance.
We had to do a lot of work to get it ready.
We went shopping for Tasty Treats and the Halloween dance.
We got sweets and crisps for the children.
We made Halloween jars. We put in them LED lights-they looked spooky.
We got helpers to help us put up decorations in the hall. Mr Haran's and Miss Redmond's classes helped too.
Catherine Norcott made a terrifying vampire for the coffin with sweets in it.
Emma dressed as Harley Quinn and I was a pretty skeleton, and we partied all day long.
By Catherine McLoughlan
Our Fabulous Halloween Disco
On Thursday 26th October 2017 our class held a Halloween dance for the whole school.
Ms Dunne rang the DJ – Anthony and arranged it for Thursday 26th October 2017 from 1pm – 2pm.
We went to Lidl to get some Halloween goodies like sweet's and crisp's.
We decorated some glass jars to make Halloween Lanterns.
We painted and glued tissue paper and Catherine's mum sent in the eyeball lights into school.
We decorated the hall with the Halloween pictures and painted the walls with scary writing.
We had a few others helping with the Halloween dance. They were Dean, Shaun, Mr Byrne, Mr Mc Dermott, Master Haran's class and Ms Redmond's class.
I was dancing most of the time it was great. I was dressed as a normal boy.
Then I was helping Kyle and Mr Byrne with the bar. I told the other children they are allowed sweets one each, then I told them to put the wrappers in the rubbish bag.
All the teachers and children's had a fantastic time at the disco.
By Gordon Wilson
THE HUB
On Wednesday the 15th Of November 2017 Mr Haran's class and Mrs Silva's class went to the hub for their open day. We painted tiles for their wall about community inclusion. We all enjoyed painting the tiles. We even got sweets.
Here are some of the lovely tiles the students painted.
MY BEST DAY OF 2016/2017 by Ronan Robinson 
My best day of 2016/2017 was when I went to Monaghan with Maksims and the team.
I liked it because it was funny coming back on the bus.
Maksims thought he heard noises coming from the back of the bus
He asked Mr McDermot could he move up the bus.
Mr McDermot said stay where you are.
I thought it was funny Maksims was so nervous he wanted to get off the bus walk home.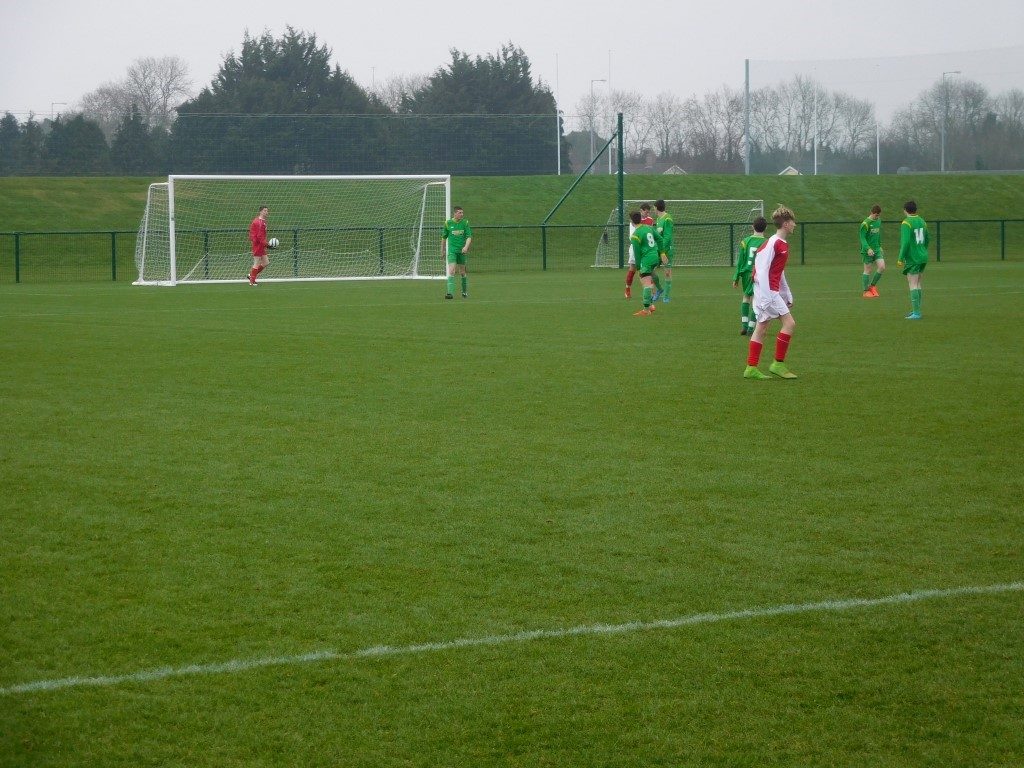 MY BEST DAY OF 2016/2017 by David Fitzsimon's
My best day of 2016/2017 was
my birthday party.
I had lots of fun with my friends
I had beautiful food to eat and
I had chocolate cake.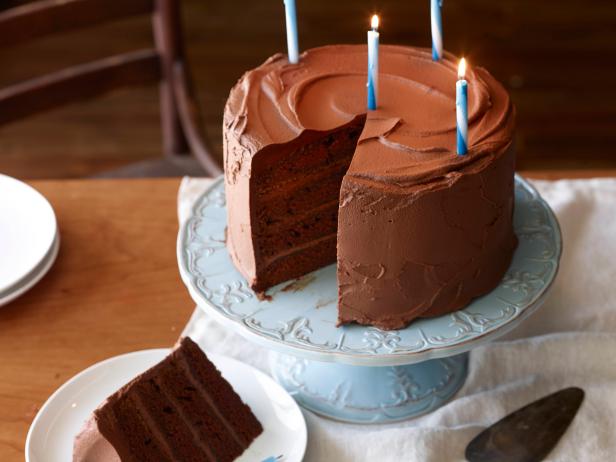 MY BEST DAY OF 2016/2017 by Robyn O'Rourke
My best day of the year was the summer concert.
I loved it because I loved getting dressed up in the red dress that Mirren and Brodie lent me.
I wore a red Jo Jo bow in my hair. I looked beautiful.
Mum and Richard watched me singing with my class. They were very proud of me.
We were the best performers ever. I loved every minute of that day.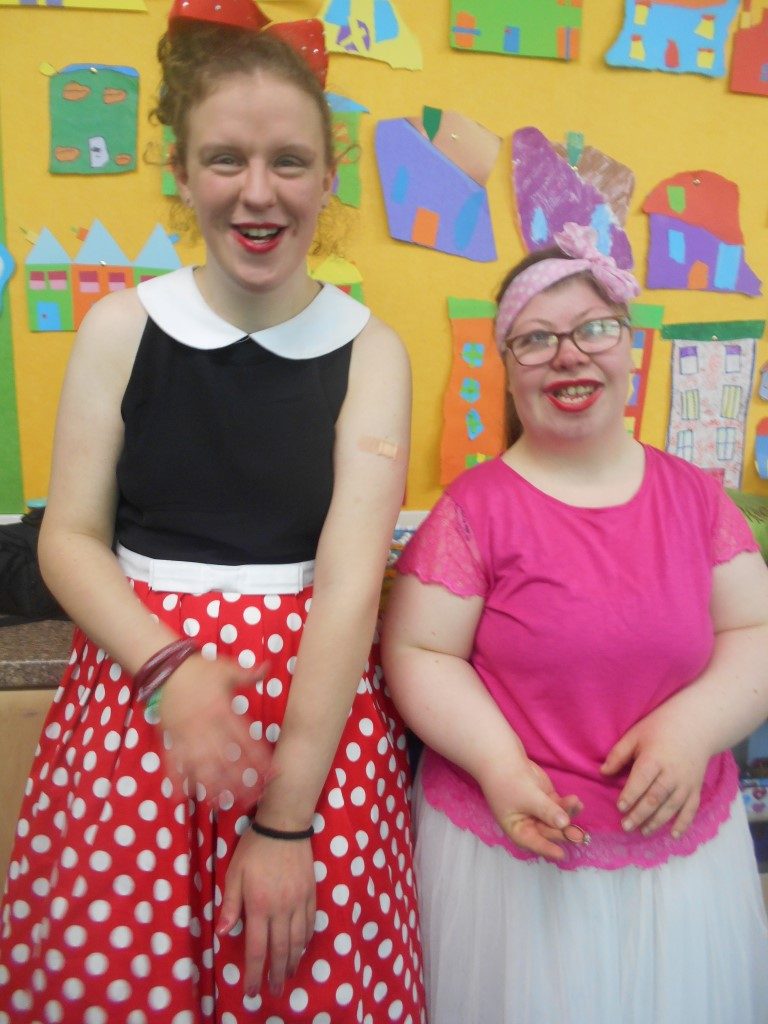 MY BEST DAY OF 2016/2017 by Maksims Kalinina
My best day at school this year was when we went to Derry on our
School tour.
I liked going around the shops with Dan.
I liked getting my Iunch In McDonalds.
It was a good day.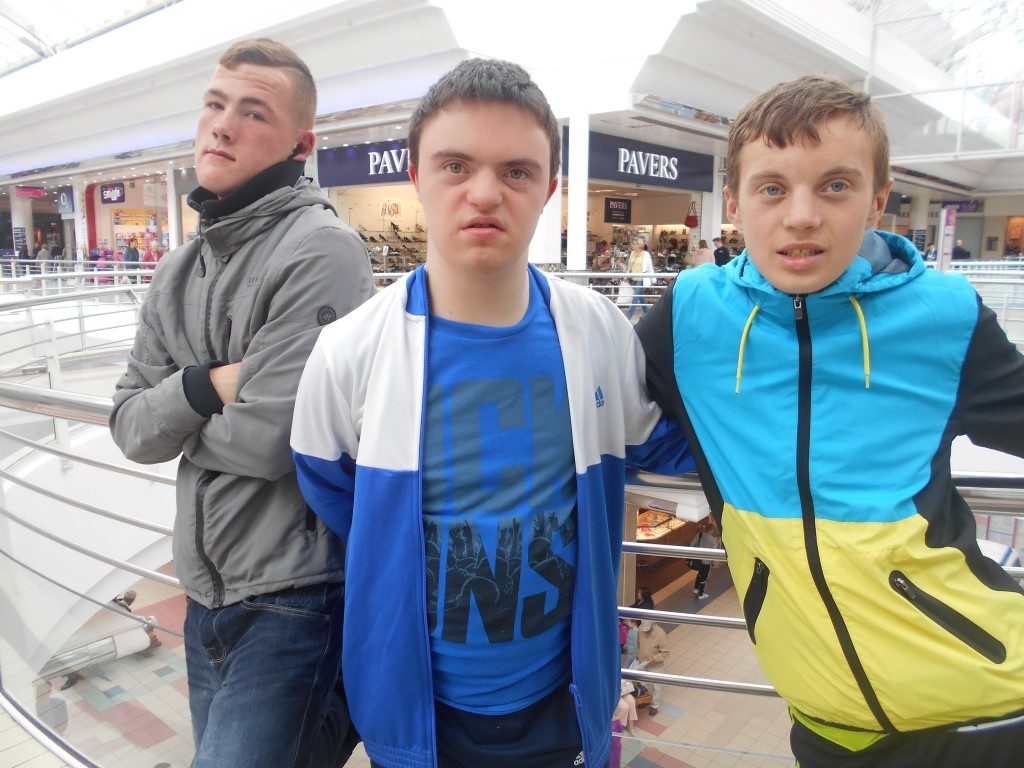 MY BEST DAY OF 2016/2017 by Brendan Gallagher
My best day of 2016/2017 was our Summer Concert because Mummy and Daddy came to watch me.
Mummy and Daddy videoed the show.
I told the story of The Three Billy Goats Gruff, and I sang Woody's Roundup from Toy Story 2.
I also sang Summer Loving from Grease with the rest of my class.
It a brilliant show and my favorite day.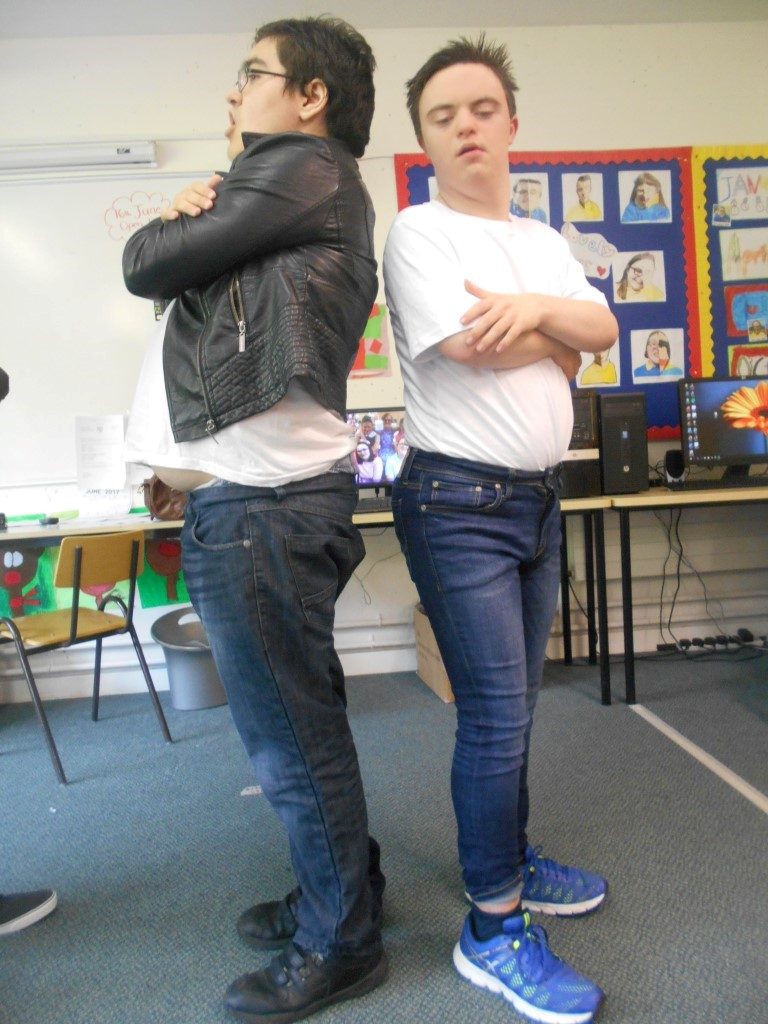 MY BEST DAY OF 2016/2017 by Victoria Hamilton
My best day was hanging out with my friends at Robyns' birthday party.
It was good fun and I had a good day.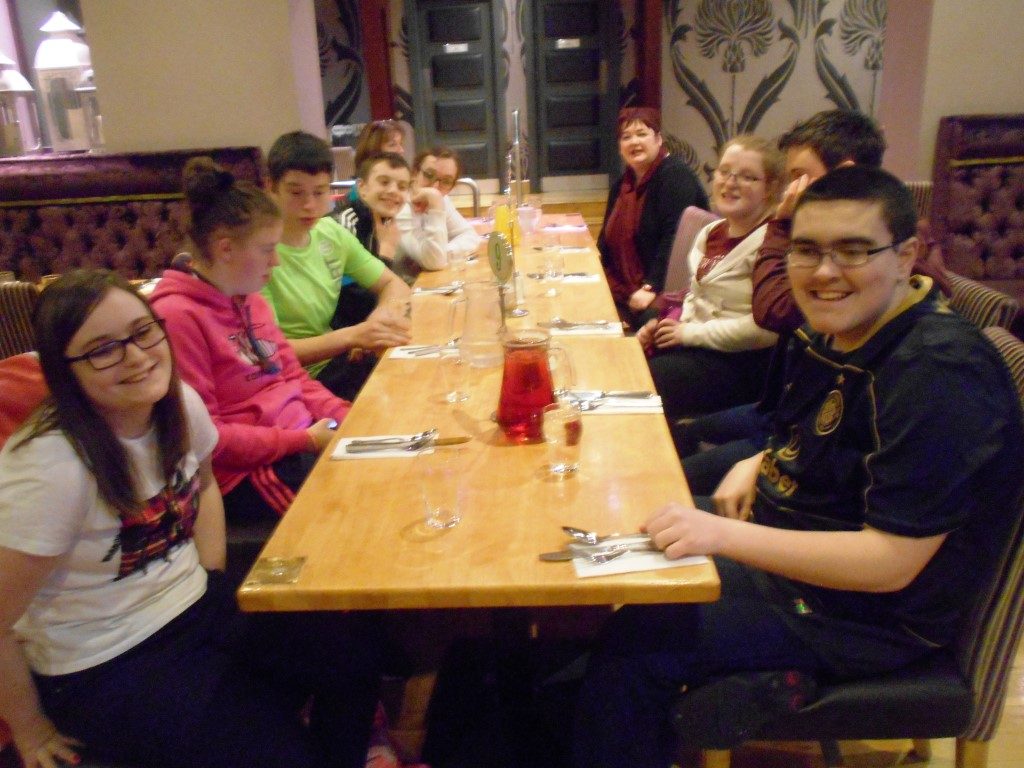 MY BEST DAY OF 2016/2017 by Ellen McLoughlin
My best day of 2016/2017 was my birthday because I had a pizza party.
After that we went to the park and before we went to the park we went to rockets for ice cream.
I got strawberry ice cream.
It was a very funny day because Mrs McFeely's ice cream melted on the way to the park and she had to drink her melted ice cream.
When we got back to school Robyn flicked some of her ice cream in my hair and I got mad.
I was so happy that day.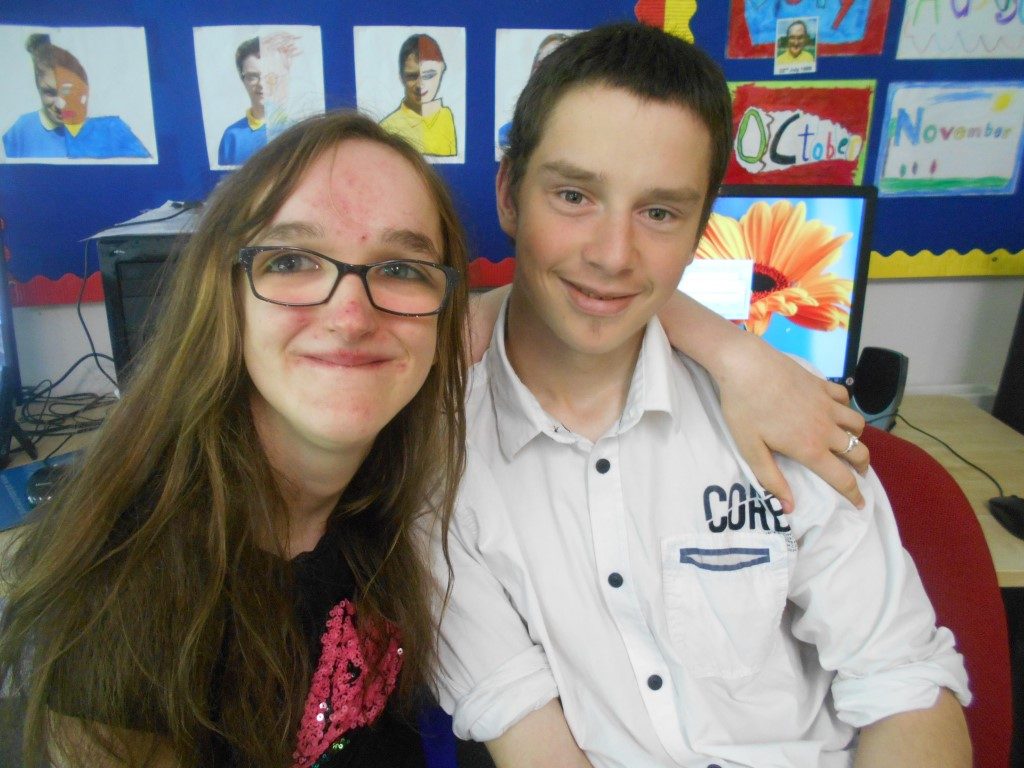 WE MADE BUTTER TODAY.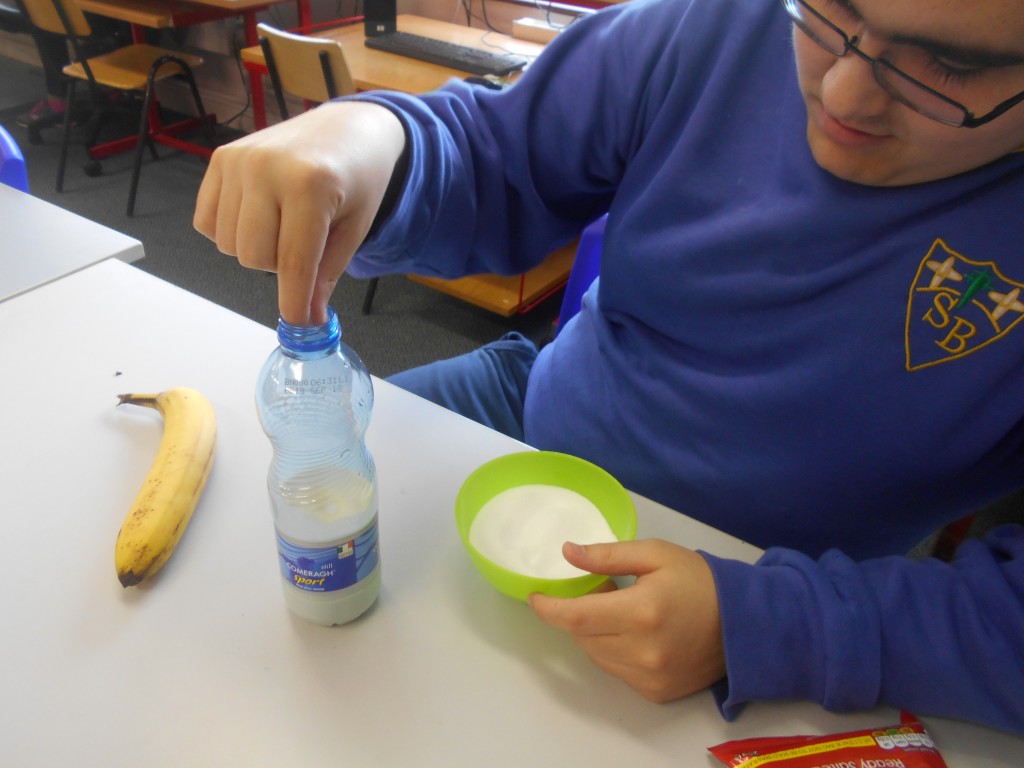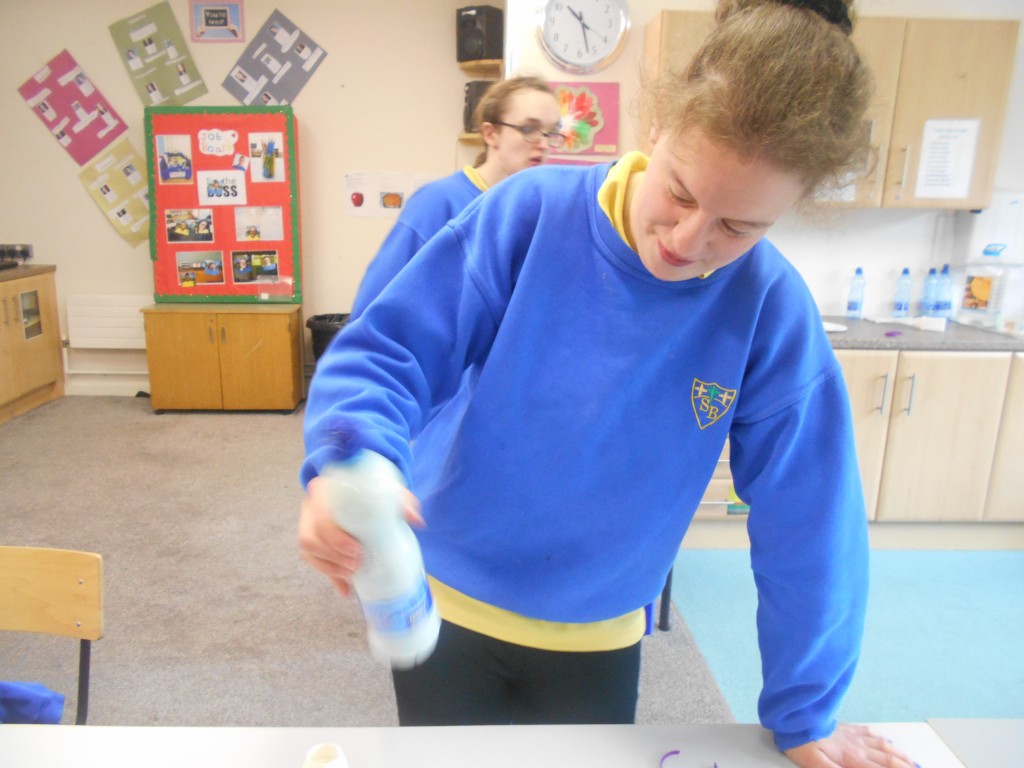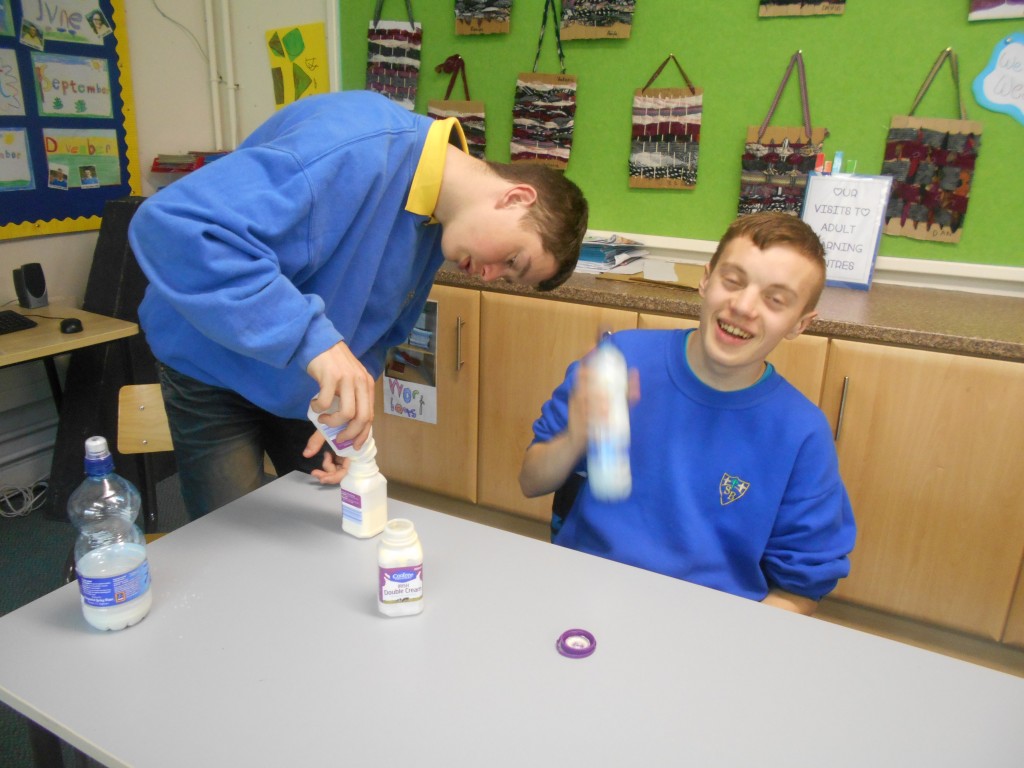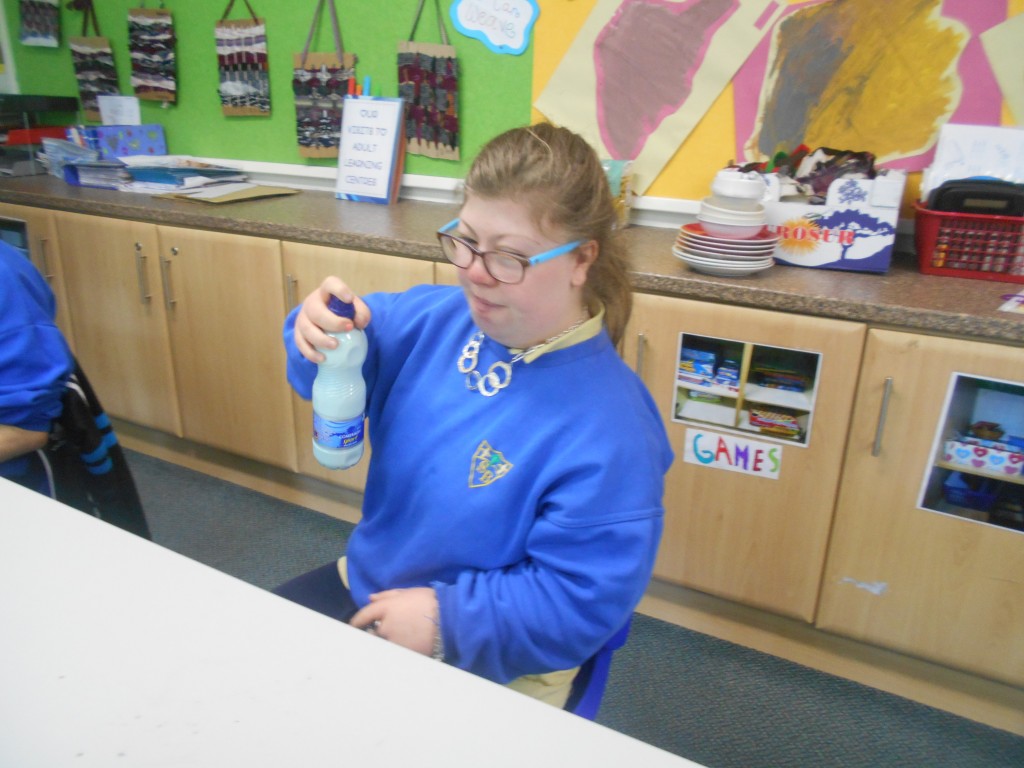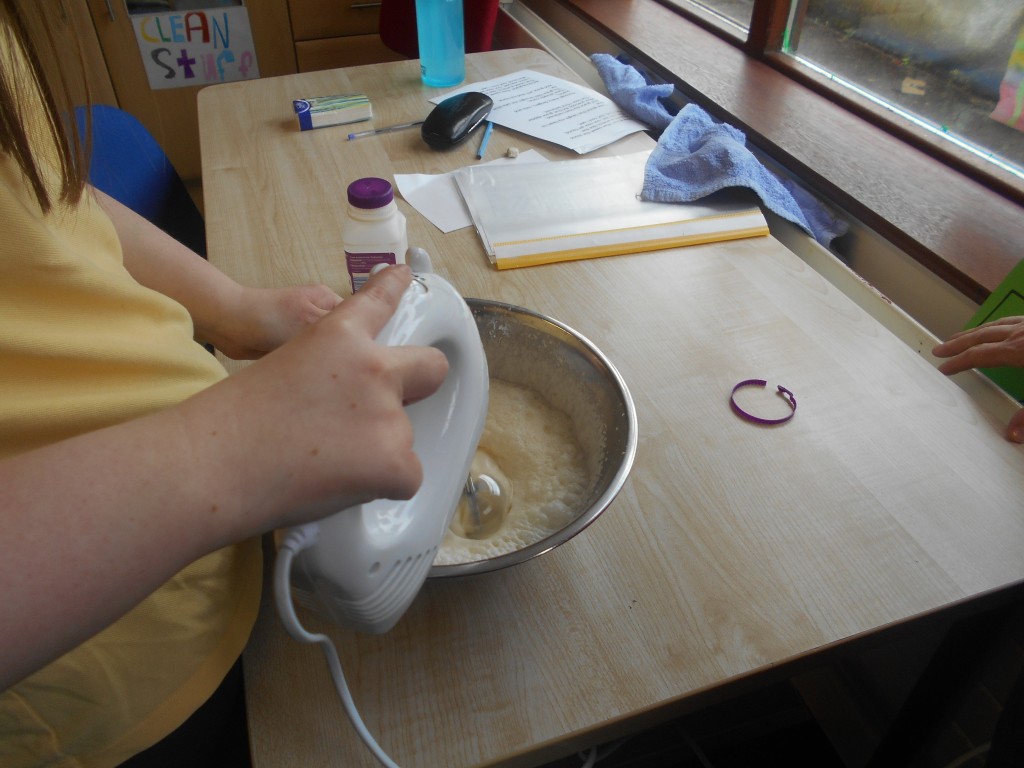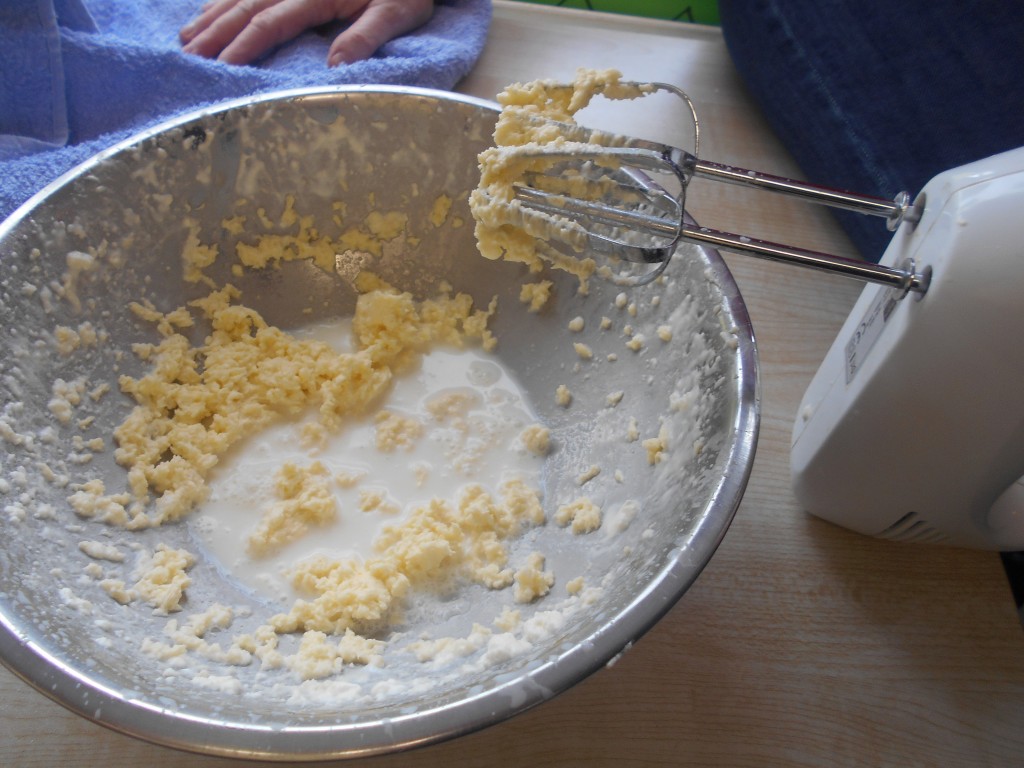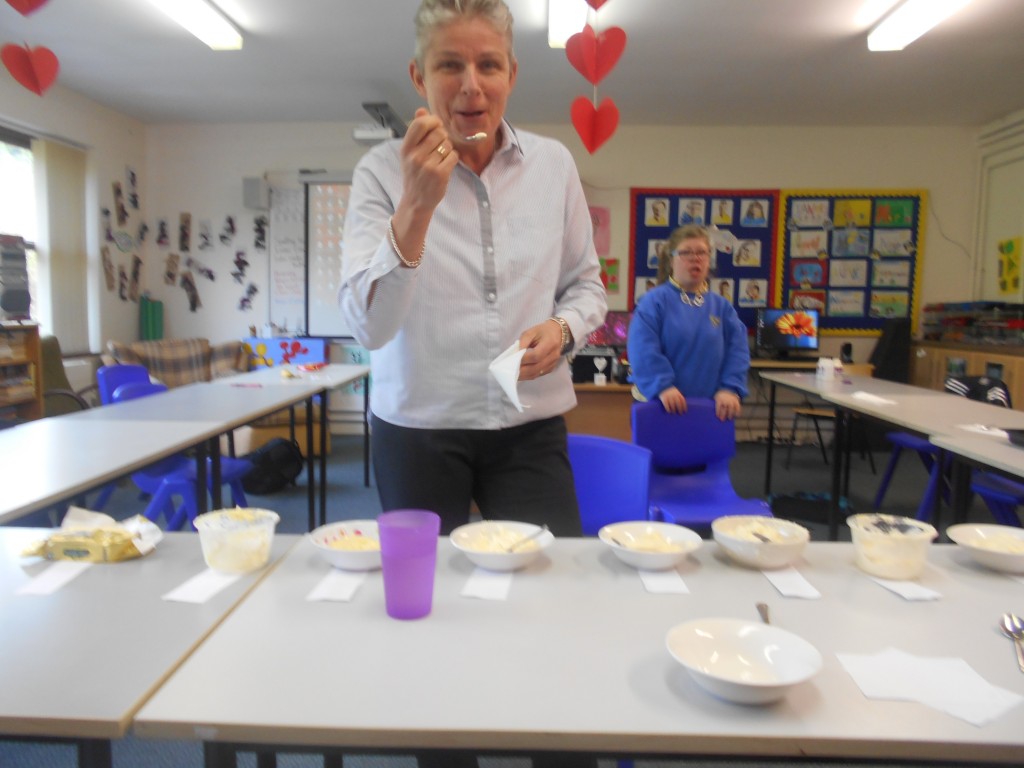 WHICH DO YOU LIKE THE BEST?
OUR VISIT TO THE NLN
BY ELLEN MC LOUGHLIN

On Wednesday 8th of march we went to the National Learning Network in Letterkenny. The NLN provides adult education for students of all abilities. It was nice to my old friends again, Jason, Carly and Dean. They looked happy there.
It was very lovely when we arrived there, the staff were very friendly and kind.
One boy from the Ice group made a lovely wooden train and it looked fabulous.
The girls in the girls group were doing some tie dying, it looked like fun.
Then we went to the lunch room, a girl called Tara was chatting a lot and told us about her course.
Overall it was a lot of fun and it was a very enjoyable and interesting day out.
My teacher Mrs Silva was very impressed to hear how they were chatting so confidently.
 WEAVING MARCH 2017
Mothers Day Cards
MOTHERS DAY GIFTS THANKS TO MR RICHARDS OUR WOODWORK TEACHER
SENIOR ONE 2016/2017
We have new staff in Senior One this year as Mrs Surpless has moved across to the Autism Unit instead of Mr Haran.
Mrs Silva is now teaching in Senior One with the lovely Mrs Toye and Mrs McFeely assisting!
We have been busy doing work for Christmas, have a look at our reindeer pictures!
HAVE A LOOK AT OUR LITTLE CHRISTMAS TREES
HAVE A LOOK AT OUR ELVES
Paintings