TASTY TREATS IS BACK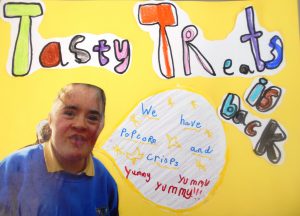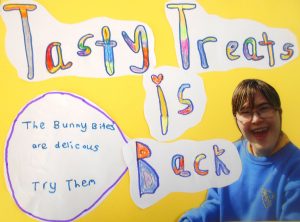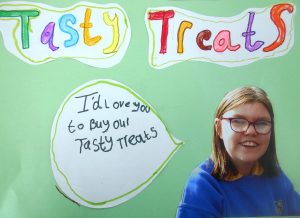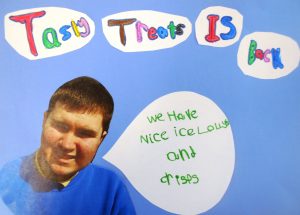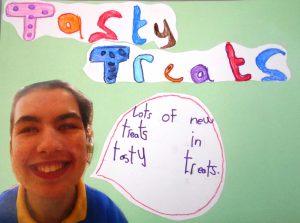 WORLD SPACE WEEK
4th – 10th October
We are learning about satellites in our class! Look at our lovely pictures!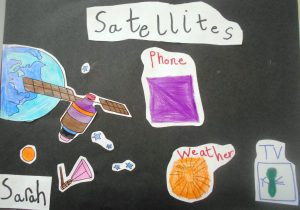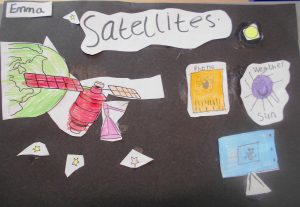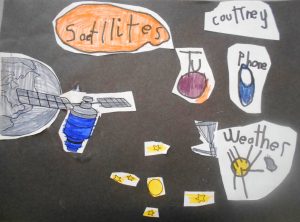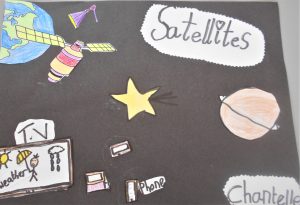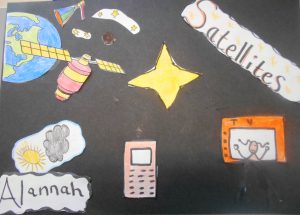 SUMMER HOLIDAYS
Senior One, we have come to the end of a busy and happy year! I am happy to report we are all safe and well. Thank God for that!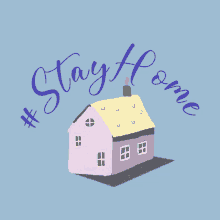 We have had a lovely year together girls and made some wonderful memories. Our Beauty Salon, Tasty Treats, the Christmas Party, Halloween and Valentine Dances, Birthday Parties and all the lovely QQI work and blogging we have done in between.
Mrs McGinley, Mrs Molloy and Miss McFadden and I will have all your lovely art and money work packed up safely for you to collect in September.
Our class WhatsAp group chat is closing down for the summer but keep on chatting to your friends and families and try to get out and about as much as possible because we are all going to be very busy come September. Be safe though, dont forget to take care of yourselves and your loved ones.
Have a happy summer girls and see you very soon in September!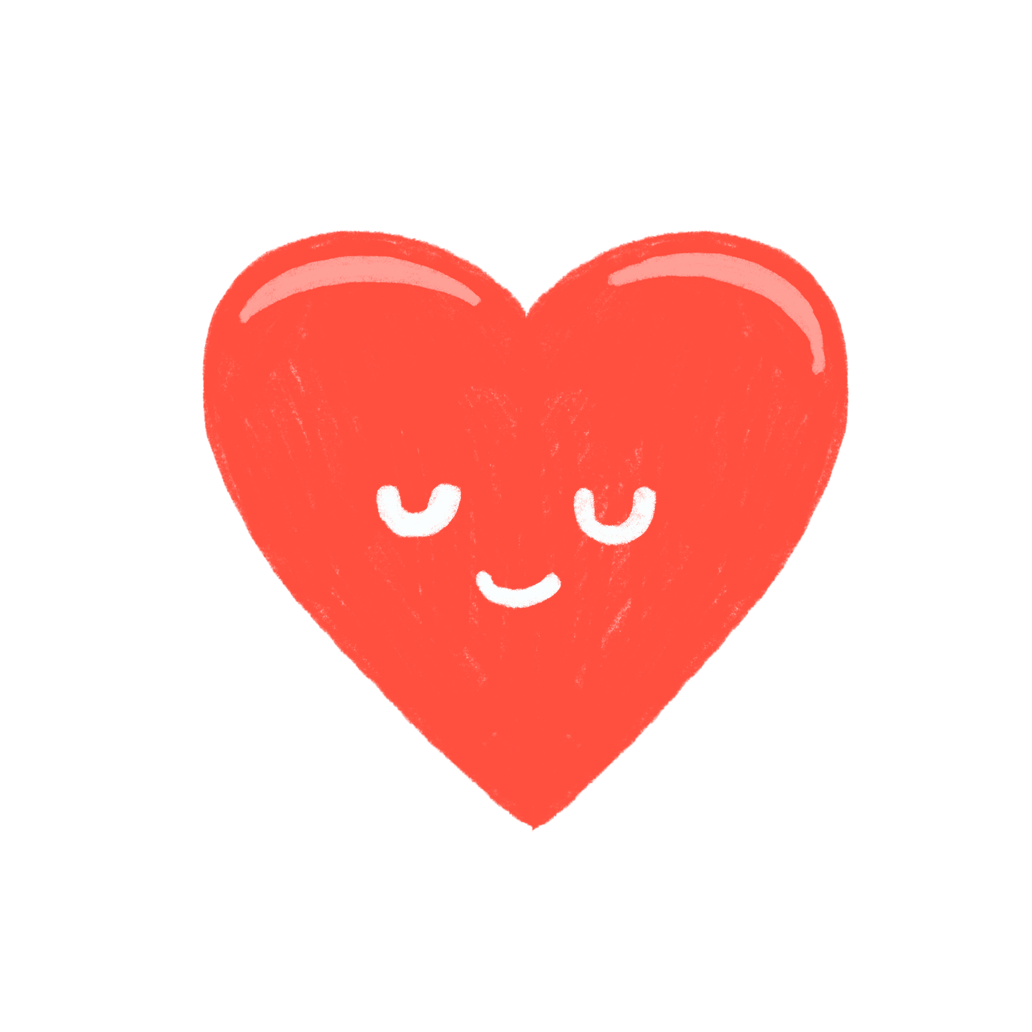 Lots of Love from Mrs Silva, Miss Molloy, Mrs McGinley and Miss McFadden.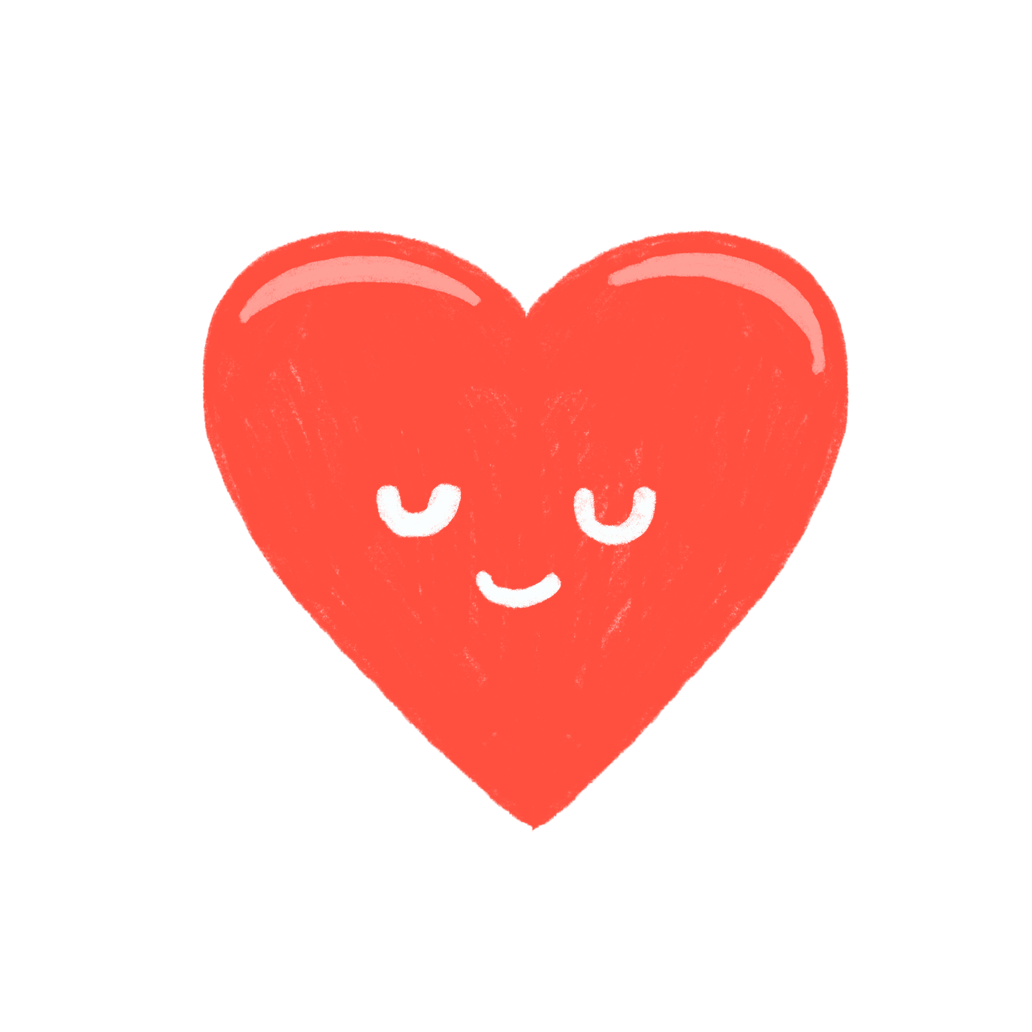 BARBIE FUN
Hello any fans of Barbie out there?
Play this Barbie cooking game. The first recipe is a smoothie.
Have some fun and then shop at Tesco's to find out how much it costs to make a Barbie smoothie.
Now go to TESCO and buy the ingredients for your Barbie Smoothie.
Banana-
Apple-
Strawberry-
Total Cost______________
Finished? Well done! 😀

LET'S VISIT OAKFIELD PARK
Below is a map of the Upper Gardens at Oakfield Park.
They are open now and we can all have great fun exploring the garden and practising our map reading skills.
Look carefully at the map below and answer my easy questions! (Click on the map to see it better)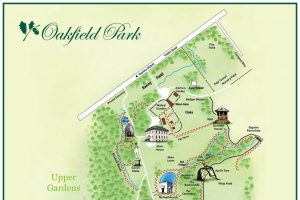 1. Name 3 interesting spots on the map you would like to visit?
2. Is the flax field above or below the summer house?
3. What building is the pet cemetery near?
4. What is the name of the little pond at the top of the map? (North)
5. What is the name of the gate at the far right of the map? (East)
6. There are 3 fields on the map. What are their names?
7. What is the name of the woods on the map?
8. Where is the well? What is it beside?
Finished? Well done! 
LET'S LOOK AT RECEIPTS
Check out these 5 receipts from some of the grocery stores we can go to in and around Letterkenny
(Click on the picture to see it bigger)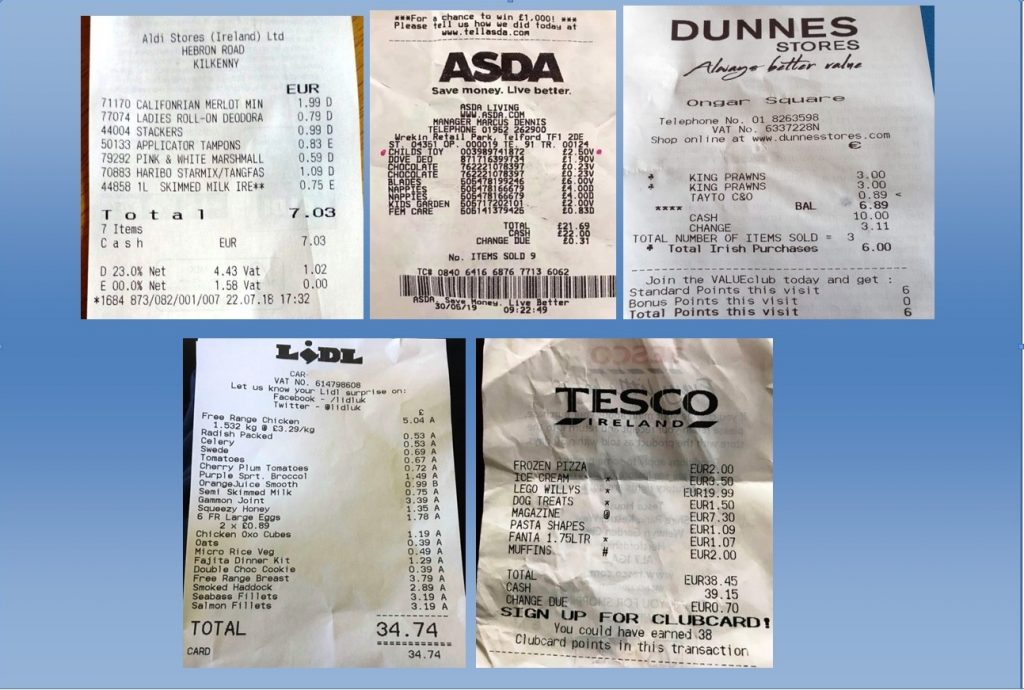 Answer the following questions. Good Luck!
1. Name the 5 stores the receipts are from.
2. Which store had the most money spent in it?
3. Which store had the least amount of money spent in it?
4. Which store had the most amount of items bought?
5. Which store had the least amount of items bought?
6. Which store receipt is NOT in euro?
7. Name the stores which have receipts in euro.
8. How much money was spent in all the stores? Type the total spent below.
Total Money Spent= ___________________
Finished? Well done!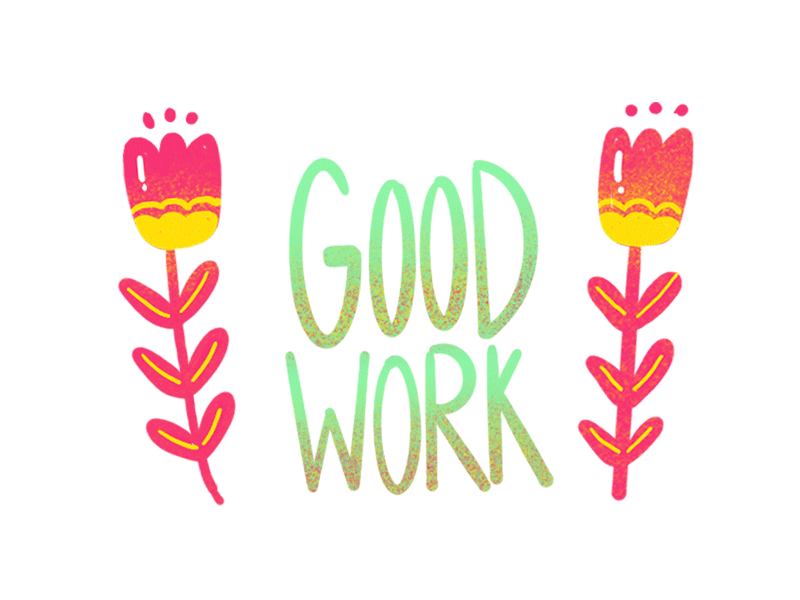 LET'S MAKE GINGER BEER
We are having some lovely sunny days this year. When I was a little girl we made ginger beer to drink. Its really refreshing and delicious!
I found a recipe on YouTube that looks nice and easy. Let's give it a go.
Go to TESCO ONLINE
Write the prices.
You will need-
Ginger-
Sugar-
1 Lemon-
Yeast-
Total Cost-
Finished? Well done!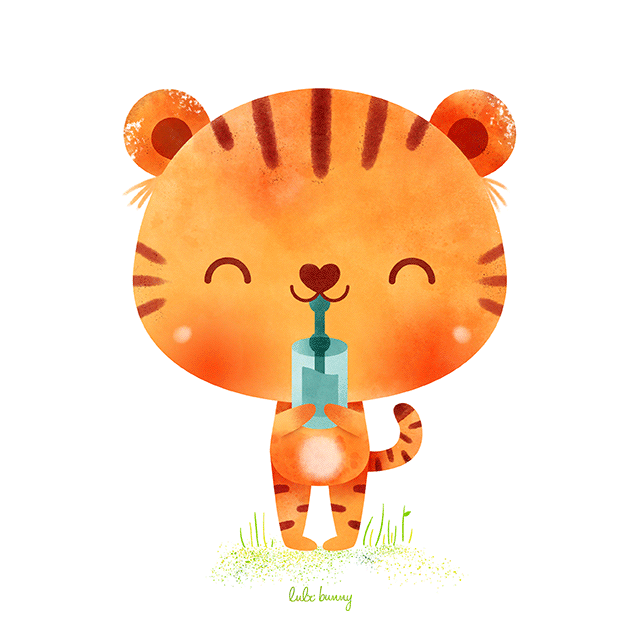 FRIDAY FUN-CHALK ART
Have a look at this amazing chalk artist.
He draws lovely pictures with chalks. If you have chalks at home have a go on some concrete in your back yard.
Take a picture and send it to me, Id love to see your work!
Have fun!
BIRTHDAY MONEY
Let's pretend we have €30 birthday money.
Lets go to Easons Online or Smyths Toystore
How many items can you buy and how much do they cost?
                       1.
                       2.
                       3.
Total ________________
Finished? Well done!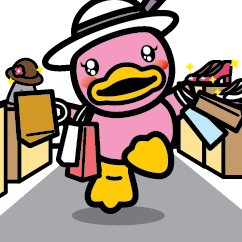 EILEEN'S SWEET 16 BIRTHDAY CAKE
Look at the picture of Eileen's beautiful Sweet 16 birthday cake, isn't it gorgeous!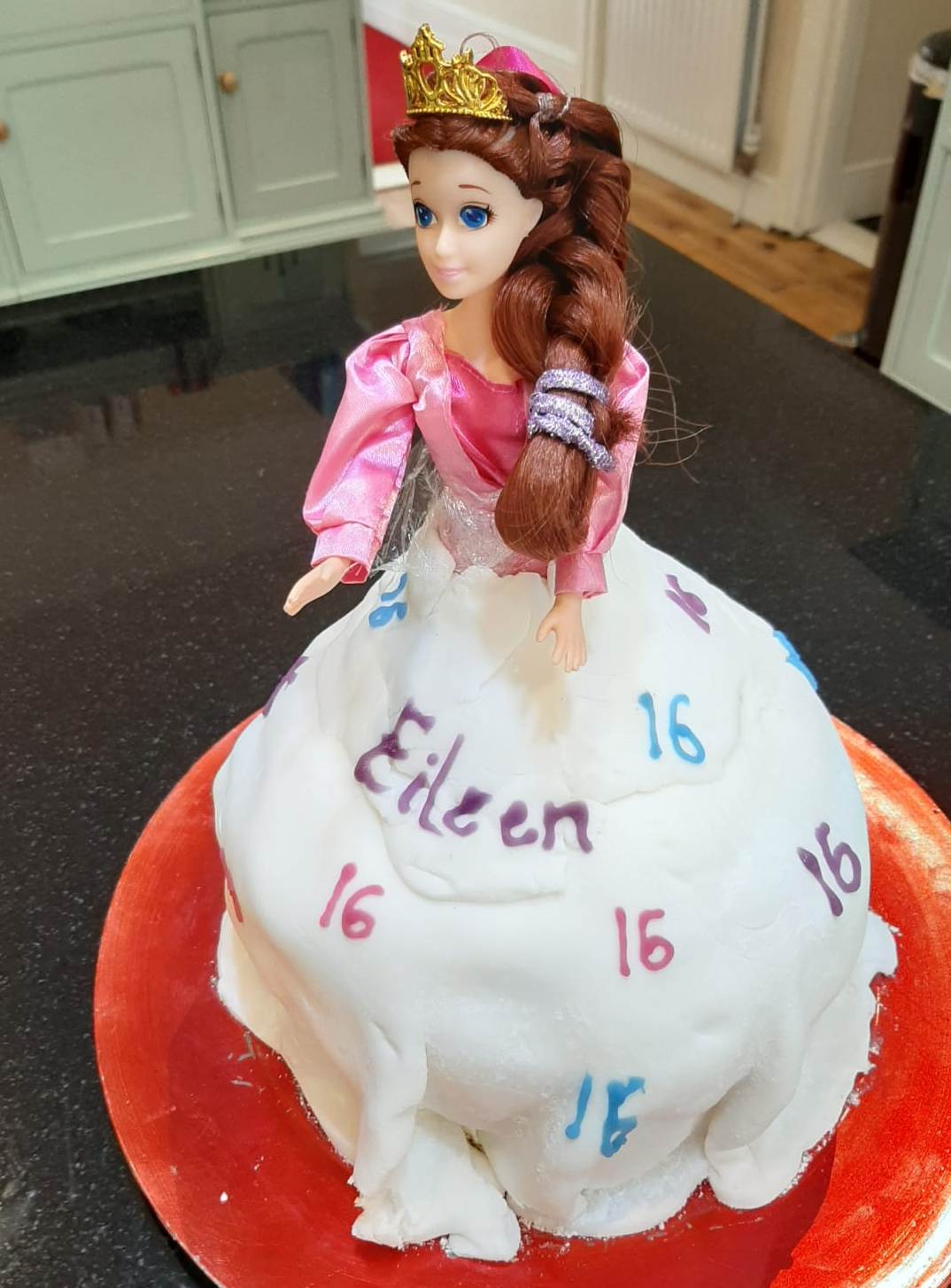 EILEEN'S SWEET 16 BIRTHDAY GAMES
Hi There Girls
How about taking the day off today to play some birthday party games for Eileen's birthday.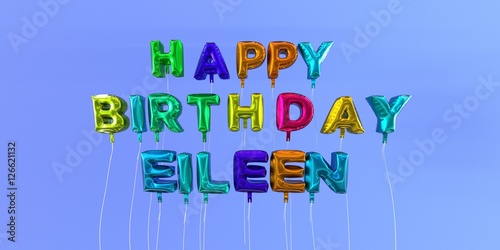 Grab everyone in the family and some balloons and have some fun!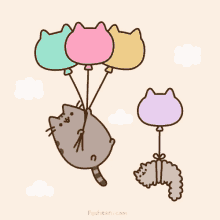 FUNDRAISING FOR OUR SCHOOL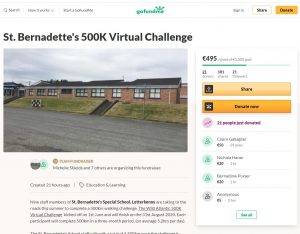 Look at what some of our super staff are doing to raise money for the school.
Its a virtual 500 km Challenge.
LOOK WHAT I GOT IN THE POST
Thanks very much to our lovely Niamh who was kind enough to send her teacher a postcard. It made me very happy.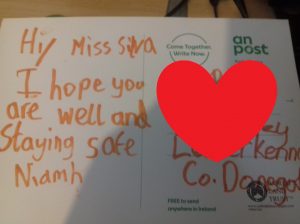 WHAT CAN WE BUY FOR €1
Have a look at the price list for Tasty Treats. What can our customers afford to buy for their €1
Answer the yes/no questions.
Can Mrs McGinley buy cornsnacks, a bottle of water and a bag of marshmallows?
Can Darragh buy a packet of crisps and a bottle of water?
Can Eileen buy a bag of marshmallows, a packet of crisps and a bottle of water?
Can Neil Joseph buy a jive bar and an orange juice?
Can Miss Molloy buy 3 titan bars?
Can Dean buy a dreamy bar, a titan bar and a bottle of water?
Can Mrs Silva buy a dreamy bar, a titan bar and a bag of crisps?
Can Mr Haran buy 3 bags of crisps for his boys?
Finished? Well done!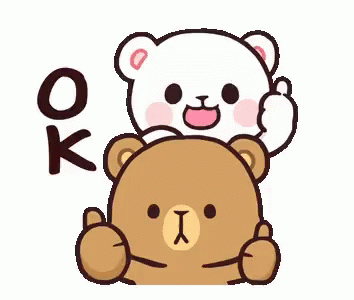 GREAT ART AND CRAFT IDEAS FOR THE LONG WEEKEND
Amy and Ania- Busy Working in their New Books
Amy and Ania recently got some new workbooks and have been very busy trying to get them finished and ready to bring to school to show me in September.
 LETS LOOK AT RECEIPTS
Hello Everyone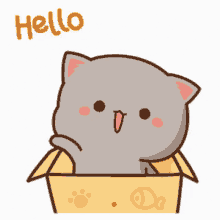 We use shop receipts a lot in Tasty Treats.
Its really important that we are able to read receipts and check the prices we are paying for each item and the money we have spent.
Have a look at this Tesco receipt and answer the questions.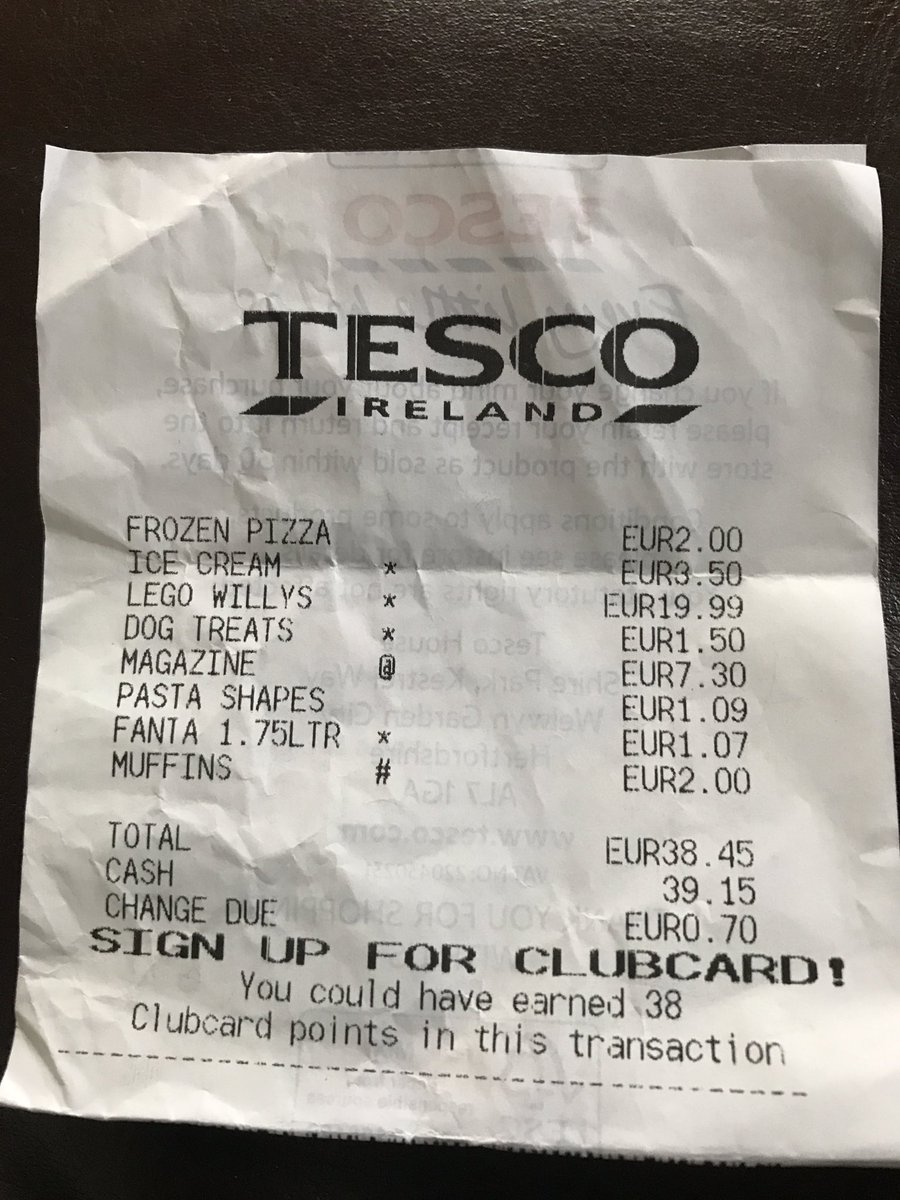 1. How many items did I buy?
2. Which item costs the most?
3. What was the total amount shown on the receipt?
4. Which item costs the least?
5. Which item costs €1.09?
6. Which item costs €2.00?
Finished? Well done! 
Hi Everyone
We have lots of reasons to make cakes now we have lots of time in lock down. I know some people are having birthdays soon.
Watch this video and then go shopping to buy the ingredients. Tell me how much this cake will cost to make.
Now visit TESCO ONLINE
How much are these ingredients?
1. Flour (Plain)-
2. Sugar-
3. Cocoa Powder-
4. Salt-
5. Baking Powder-
6. Baking Soda-
7. Vegetable Oil-
8. Milk-
9. Vanilla Essence-
10. Eggs-
The cost of this yummy chocolate cake is ___________________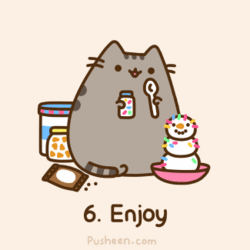 Daily Diary
Our girls do daily dairies. Niamh writes hers in a notebook.  Check it out!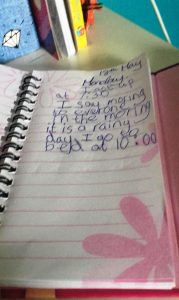 Eileen does her diary on our class blog, check it out!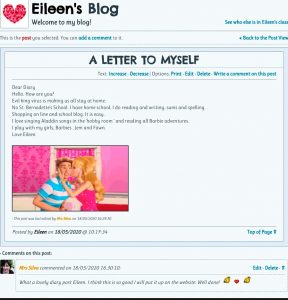 Hello Everyone,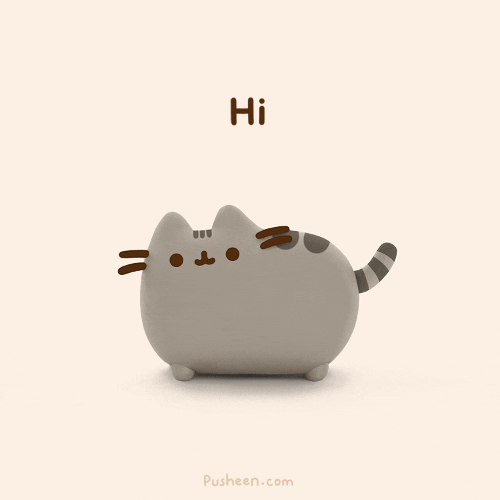 I'd love to do some art today. Could you watch this video and draw me some lovely butterflies?
Send me a picture of your butterflies when you are finished, so I can post them up here.
Here is the butterfly Niamh did.
Isn't it beautiful?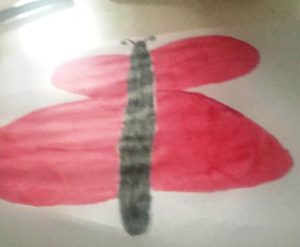 MORE LOVELY RESOURCES   
Miss McFadden sent me two pictures of some lovely podcast sites and some cool Apps we can try out. I like the look of some of those Apps! Check them out!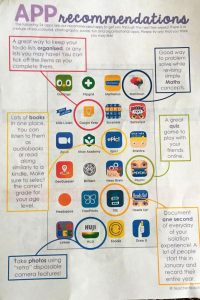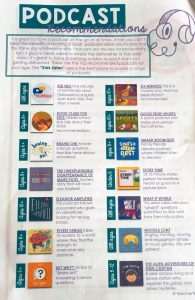 PLANT PROJECT
Hi Senior One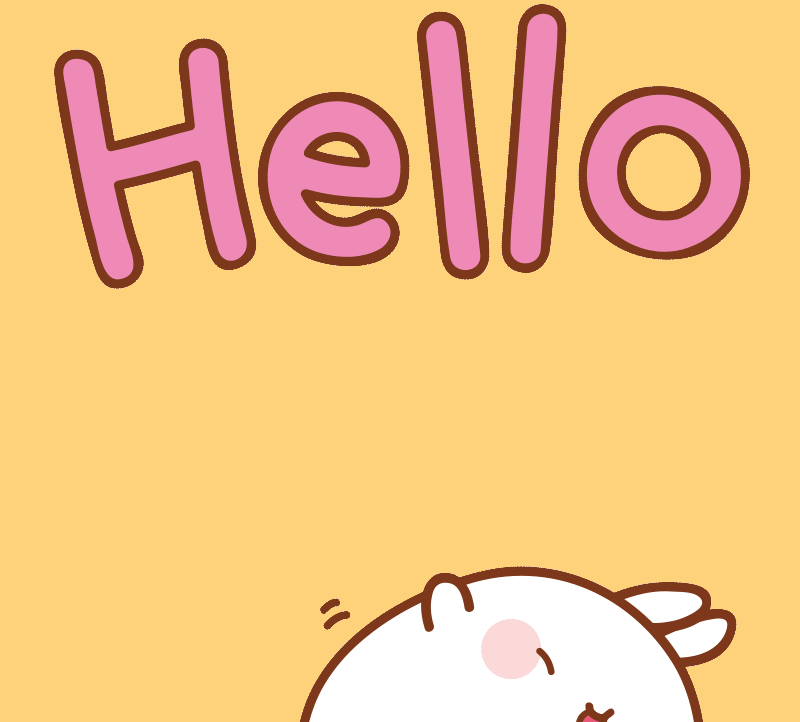 Would you like to do a fun gardening project?
Have a look at this video and then we will do some Maths to work out how much our project will cost.
Now go to THE GARDEN SHOP
Write down the prices for the things you will need.
1. Potting mix
2. Packet of Seeds-Red Radish
3. Packet of Seeds-Wheat-grass
4. Packet of seeds-Basil
How much do they cost altogether? ______________
If you do decide to give this a go please send me a picture to post here and on the blog.
DEALING WITH CHANGE
We're dealing with lots of changes right now. Here's an activity to encourage you to think about the positive and negative sides of change.
We can't change the current situation, but we can look for the good things about it to help ourselves feel better. And you can remind yourselves that this won't last forever!
Here are some examples below, and space for you to think of your own ideas.
Negative Changes
1. I can't go out to cafe's
2. I miss my friends
3.
4.
Positive Changes 
1. I dont have to get up early for school
2. I don't have to wear my school uniform
3.
4.
LIDL WORKBOOK
Anne Mulligan, Eileen's Mammy has told me about this lovely workbook that's on sale in Lidl at the moment for only €1. Check it out. Its called Lidl Time Capsule.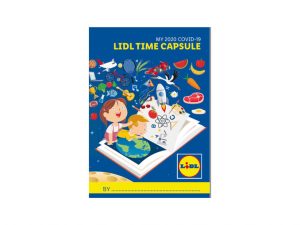 FLOWER POWER
Mrs McGinley had the wonderful idea of us all drawing some flower pictures and taking photo's of them. I love flower pictures. So here they all are. (Including the grownups for posterity)
Niamhs' Flower                                                 Ania's Flower
Eileen's Flower                                               Miss McFadden's Flower
Miss Molloy's Flower                                           Mrs Silva's Flower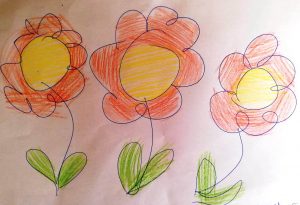 Mrs McGinley's Flower     
PHONE AND TABLET CONTRACTS          
A contract is a signed agreement that helps us understand the rules of something we are using or buying. If you buy a house you sign a contract agreeing to pay money and the sellers agree to accept your money.
Contracts are really important in life.
We can make a contract with our parents too about how often we tidy our room or how we can earn our own pocket money.
Have a look at this lovely contract you can make with your parents to help you both feel more confident and safe when you start to use phones and tablets.
 INTERNET SAFETY
Of great interest to us in Senior One at the moment is internet safety, especially as we are now chatting using 'WhatsAp' on our phones. The lessons this week in the blog will reflect this. Have a look at these internet safety rules.
Now check out this really nice little video I found on YouTube on Staying Safe Online.
WHATSAP CHAT We are all having a lovely time chatting in WhatsAp. The girls have been sharing pictures of some of the things they are are doing and their pets too. Check them out! Im hoping we will have a lot more to share in the coming days.
Ania's Dog Tosia               Niamh's Hamster Smore     Mrs McGinley's Homemade Bread
Ania's Dog Tosia              Ania's Wrap Ingredients                  Ania's Wrap
Ania's Dessert                   Amy's New Hair Colour               Amy's Oreo Shake
Miss McFaddens Pancakes           Ania's Yummy Shashlik                Niamh's Sunday Walk
Niamh's Spring Flowers               Is that the sea?                More Spring Flowers from Niamh
Mrs McGinley's walk at Glenveagh. Look who she met. OH DEAR!      Miss McFadden's Walk
Beautiful Ramelton                               Niamh's Lovely Dog Picture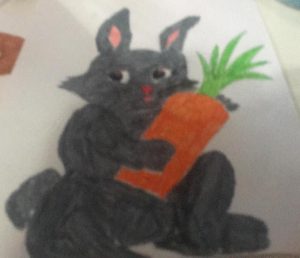 Niamh's Cute Bunny
GREAT RESOURCES FOR EVERYONE
Mrs Devine told me about this lovely book today! Check it out!
Coronavirus-A Book for Children
Mrs Black shared this lovely PDF workbook with us too.
The Great Isolation Activity Book Click Here
WELCOME BACK TO TERM 3
Hello Everyone,
I hope you all had a pleasant Easter Break enjoying the sun and the time with your loved ones.
Make sure to write your news on your blog so we can all read your news and share comments.
Third Term is here and we are still learning from home.
I hope to be calling you all again this first week back to see how you are managing with the new 'normal'.
Don't forget there are lots of things you can be doing in and around the home this term that are good for your learning and life skills development.
Letter Writing- write emails or letters to friends and family members
Texting friends and family (be safe)- this involves reading, writing and social skills.
Cooking- making lists to buy ingredients, measuring ingredients, reading recipes, eating (mmm yummy) and cleaning up after ourselves. Send me pictures of the things you make.
Housework- we can all be helping around the house, making our beds, tidying, hoovering, raking the garden, washing windows, cleaning the bathrooms, dusting..all great jobs to be doing.
YouTube-Researching on YouTube great exercise routines we can do at home or songs/fun clips to share with our friends on the blog.
Art-use YouTube or google to find fun art activities to do at home, take a picture and send them to me, I'll post them all up on the blog for you.
Nature Walks- (Remember social distancing) Take photos for me of spring flowers, insects and other interesting plants or items you find. Listen to the birds singing.
Uno- We love Uno in our class, play cards or board games with your family. Look on google and find out what we used to do in the old days. There are lots of lovely 'retro' games out there like this one.
Remember I will be putting some work on the blog each day for those super keen learners out there.
Chat to you all soon 
 Mrs Silva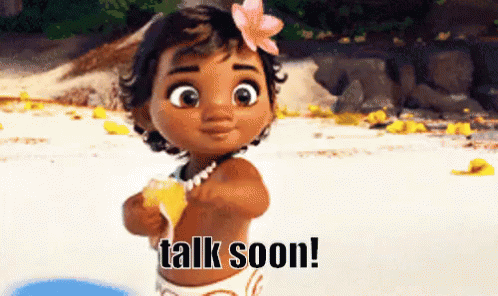 How to Draw an Easter Bunny
Watch this video and have a go at drawing this Easter Bunny. Ania took a picture of her bunny and sent it to me. Isn't it adorable.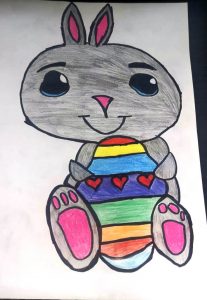 THE CORONAVIRUS: LEARNING CAN STILL CONTINUE 
Hello to my the students and parents in Senior One. Im hoping to be able to make contact with you all in the next week. In the meantime our students can still access our class blog  and write news and posts on any and everything that strikes their fancy.
Here are a few suggestions
Shopping lists/Holiday Lists/To do Lists
Daily News
Project stories and pictures on any topic of interest
Posts giving each other ideas for activities to do when in lock-down
Post 'youtube' videos of favourite artists.
Don't forget to write comments for each other and chat in the chat box.
DAILY WORK
I'll be posting work daily on each of your blog pages. Girls all you need to do is watch the video I've linked and edit the page to add your answers. I'll try to pick fun and interesting videos for you to watch.
Girls please check out the NALA Resources below to access some lovely workbooks that are age appropriate and will keep you all on track with your life-skills work.
The Really Useful Guide to Words and Numbers – learner workbook 1
So for now that's it. I'll post more after I've chatted with you all and have a better idea of your
needs. Take care everyone and be safe.:)
From Mrs Silva
CHRISTMAS ART
We made some lovely Christmas Cards and Elves for our walls. Have a look at our beautiful work!
HALLOWEEN DANCE 2019
Mrs Silva's class organised the Halloween dance this year. The girls did a lovely job decorating the hall and organising our DJ Anthony. It was a great dance and greatly enjoyed by everyone in the school.
TASTY TREATS HAMPER 2019
Angiemarie had a great idea for Tasty Treats this year. A tasty Treats raffle with a lovely hamper worth five euro as the prize. All tickets are being sold for .50c each and the draw will take place during assembly in a couple of weeks. Good luck to everyone who buys a ticket!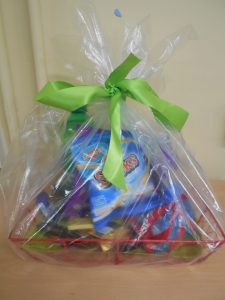 SENIOR ONE BEAUTY SALON 2019
This year Mrs Silva is working with the Senior One students. They started the year with a wonderful business called Pamper Cookies. A beauty Salon with cookies and milk as an added treat.
Have a look at the wonderful way they set up their salon. The girls offered hand massages, nails and hairstyles, both short and long. They also had a relaxation corner for cookies and milk.
We had great support from all the students  and staff and friends of the school. It was a wonderful and busy week and was greatly enjoyed by all involved.
A big THANK YOU to everyone who supported the girls business, we really appreciated all the support and positive feedback we got. 😀
Riverwatch, Derry – April 2015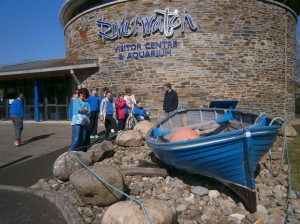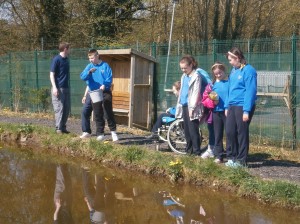 Wainfest – October 2014