VALENTINES BALL DISPLAY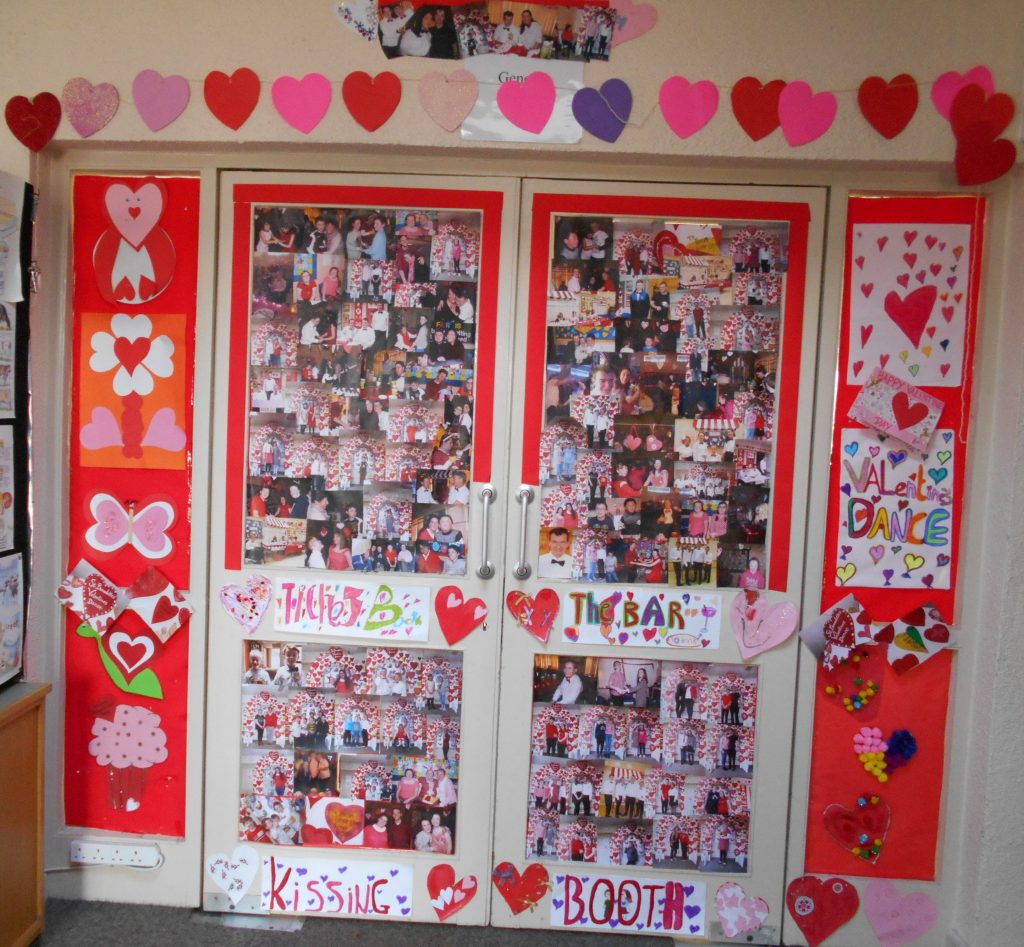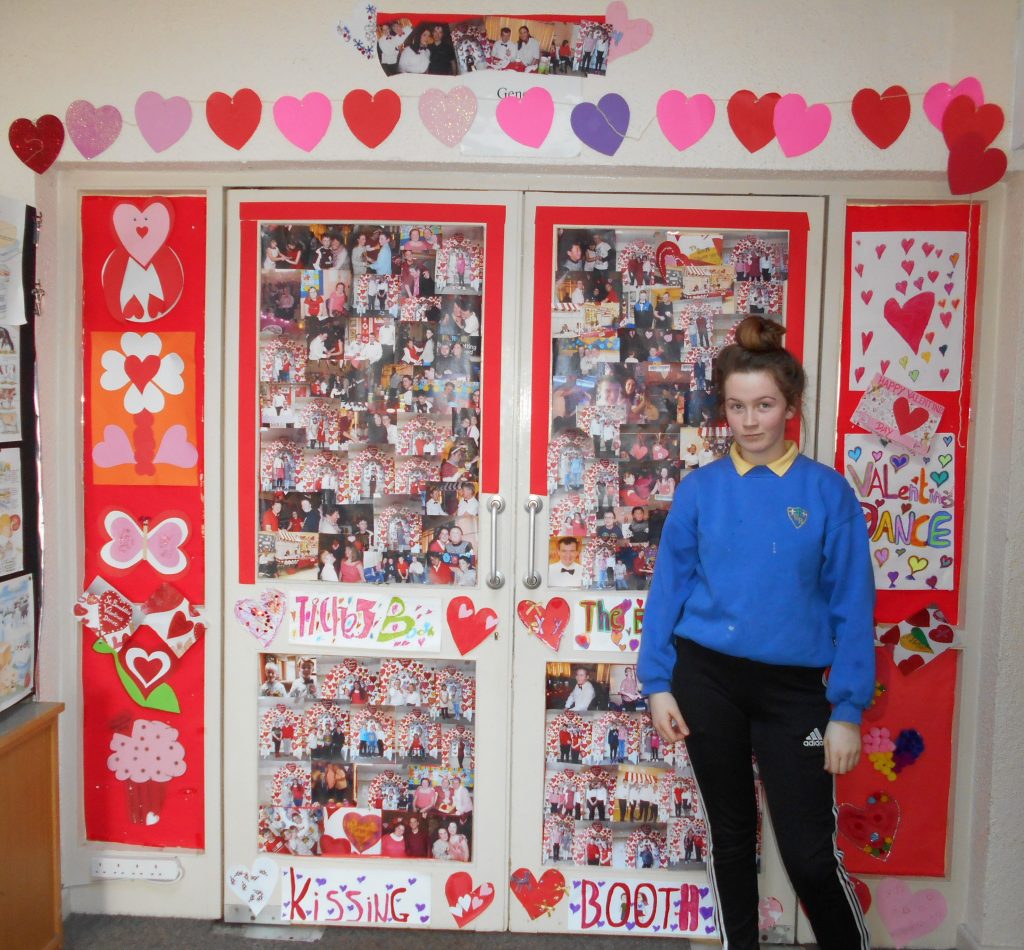 MY SCHOOL PROJECT ABOUT ST BERNADETTE'S SPECIAL SCHOOL
                     BY ANGIEMARIE CONNORS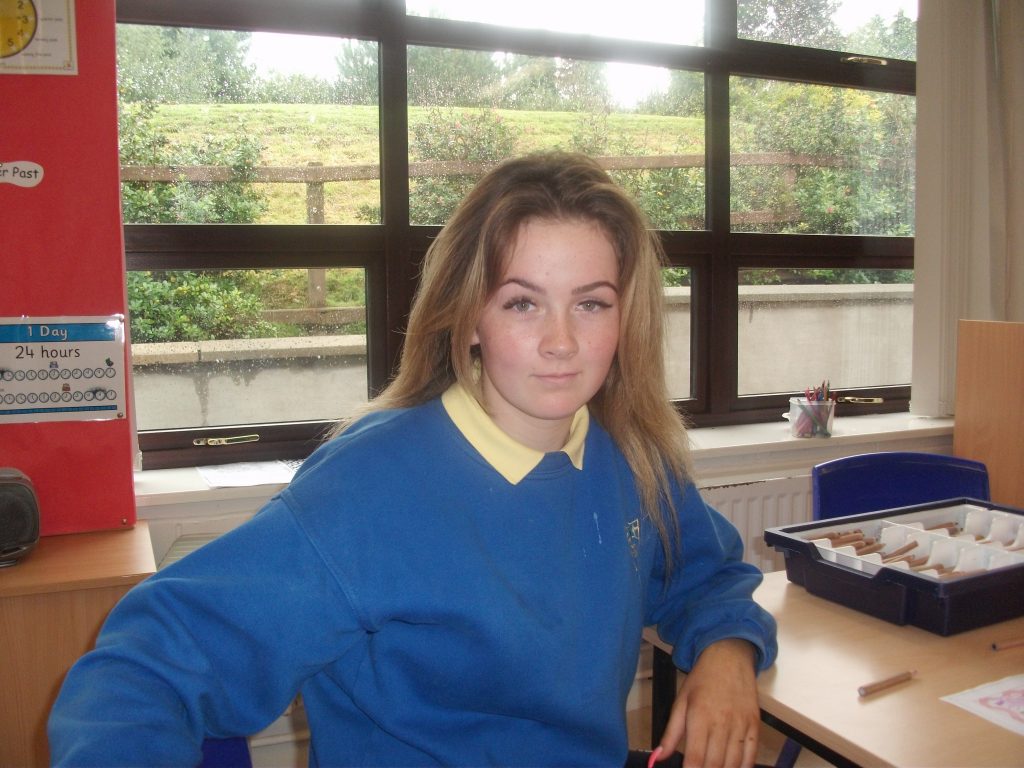 Miss Bonner
Miss Bonner, our school principal, is a lovely kind woman.She respects everyone and everyone is always welcome to St.Bernadett's. She has worked here for 16 years! Miss Bonner has been principal for almost 14years but before she became principal she was a teacher she misses being in the class room, Miss Bonner has 5 sisters in her family and she was born outside Derry. Miss Bonners favourite holiday is Snow Skiing.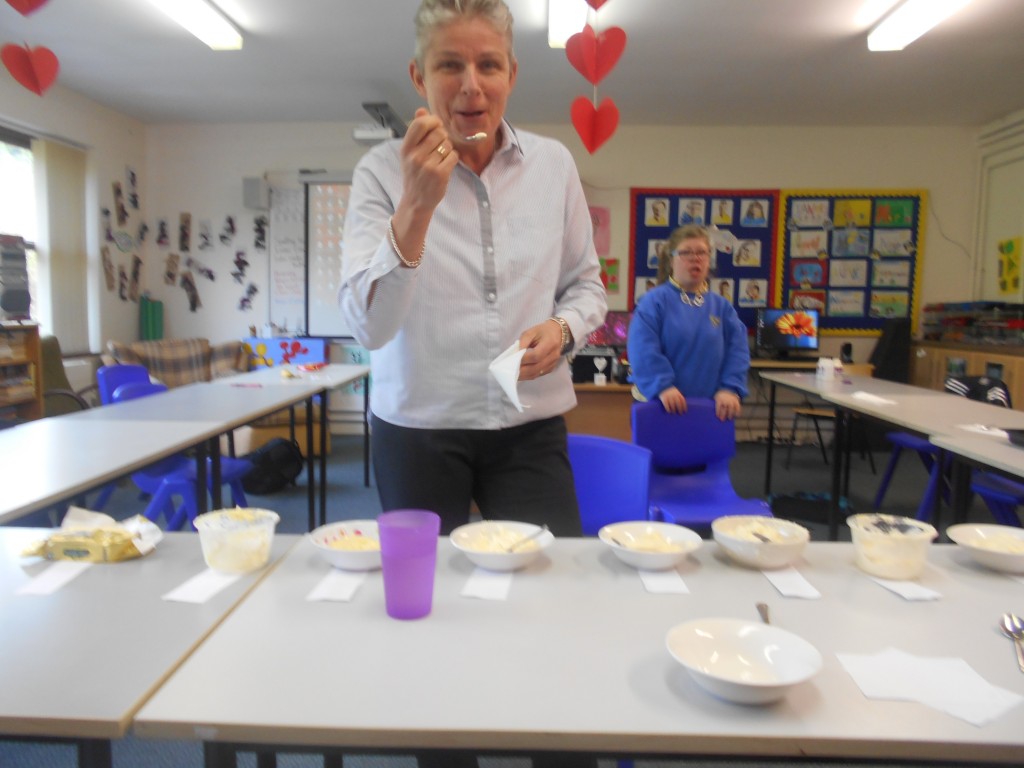 2.ABOUT St. BERNADETTES!
This school has been built since 1980.Back then Nora Flynn was principal but she later retired and is now teaching in Milford. In this school there are 10 staff, 16 SNAS, 71 children and 3 part time. St. Bernadett's is a very busy and welcoming school.   
3. Teachers
There are 10 teachers, 12 SNAS and 3part time staff in St.Bernadett's at the minute. All these teachers are lovely and would do anything to help anyone. This school is a very special school so all the teachers trys there best to get around and help students. These are all the teachers in this school Master Lister, Miss Redmond, Miss Silva, Miss McAleese, Miss Shields, Master Haron, Miss Ponsonby ,Miss Surpless and Master shields.There are 2 SNAs in each class. These are all the SNAs Miss McGee, Miss Ruxton, Miss McGinley, Miss Gilmartin, Miss Gallagher, Miss McGee, Miss McFadden, Miss McMullien, Miss Toye, Miss Brown, Miss McLaughlin, Miss McFeeley, Miss Gallagher, Miss Brown.In the kitchen staff is Bruce, Master Ouinn. Our woodwork teacher is Master Richard. Our computer teacher is Miss Halmalton. Our cookery teacher is  Miss Gallagher. That's all the teachers and SNAs in this school! Today I did some interviews on 2 teachers. first interview I did was with Miss McGee and she has worked in this school for 20years! Her first class when she came in to St.Bernadett's was Mr farren and the age group was 10-11. Miss enjoys coming to work everyday and she likes seeing everyone and everyone is a good laugh. When Miss came to this school she said it had changed different teachers, people and also that the school is bigger than it was back then. Miss McGees hobbies are she likes to do excise, trekking, cooking and also reading. She has only one daughter who she is 25. Miss was born in Derry but came to Letterkenny when she was just 2 years old and she is still living in Letterkenny in Mountaintop. I later interviewed Miss Ruxton and she told me she loves working in St.Bernadett's she have worked her for almost 20 years Miss likes working with the junior classes better because they are smaller and cuter and funny! Miss told me she likes our school uniform because its nice and bright. Also she loves this school because everyone fits in well and everyone is happy.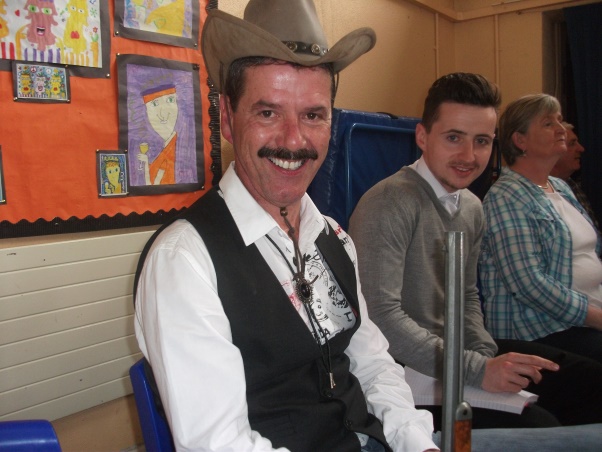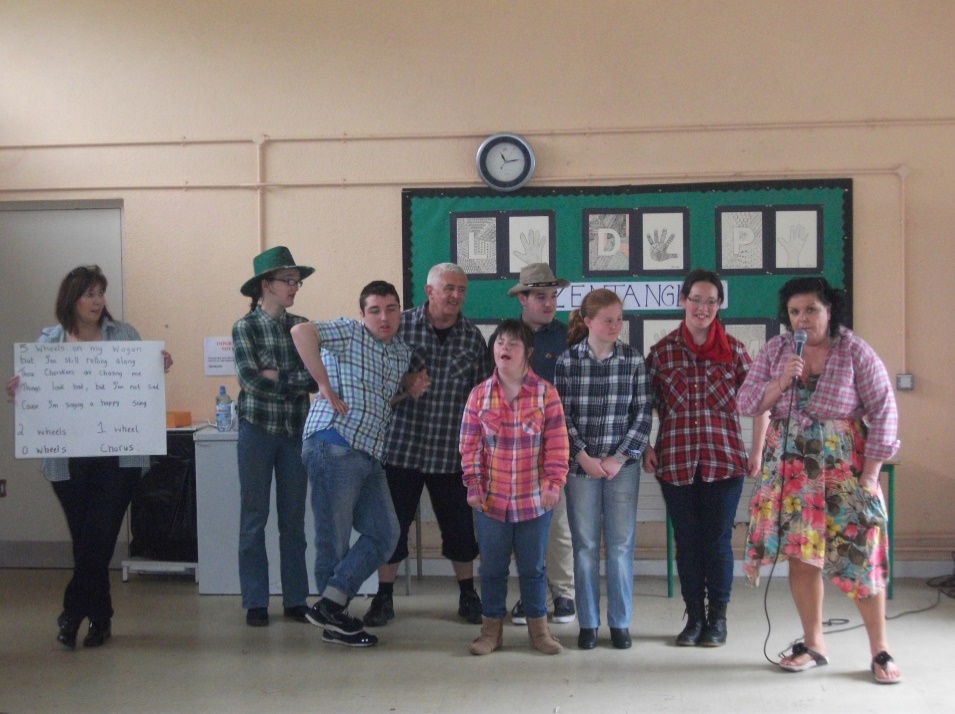 4.Our School Rules
In our school we help each other in different ways and treat people the same way! We have to follow our rules!
NO PHONES (unless up to teachers desk).
NO FIGHTING OR NAME CALLING.
NO MAKEUP.
NO JEWELLERY.
ALWAYS FULL UNIFORM.
NO CHEWING GUM.
SWEETS-FIZZY DRINKS FRIDAY ONLY.
DO AS TEACHER ASK YOU TO DO.
CO-OPERATE IN EVERYTHING ASKED TO DO SO.
SCHOOL TIME (morning 9:20 2:40).5.MY CLASSThere are 11 people in my class, My teacher is Master Lister and the SNAs are Miss Ruxton and Miss McGee. People in my class are Chantelle, David, Amy, Ania, Dylan, Christopher, Wiktoria, Courtney and Niamh.I like the class I am in.There are nice people in my class, I am in middle 2 and it's a very good class always busy and the people are nice.
6. DAYS OUT
In St.Bernadettes we go on days out like school tours, walks, trips to the park, grocery shopping, cinema trips and shopping! This school is great and is so much fun! They take us for ice cream on warm days and we go to the park. Everyday each class goes out shopping to the shopping centre but you do not bring less than 2euro. Once a year we go on a school tour where we can go anywhere and we get our dinner there too. It's a fun day, Only rarely we go to the cinema and the whole school goes, its miss Bonners treat and we get pop corn and drink. Some classes go to aldi to do there shopping! St.Bernadettes a lovely school we do work experience to help us decide what we want to do for the future.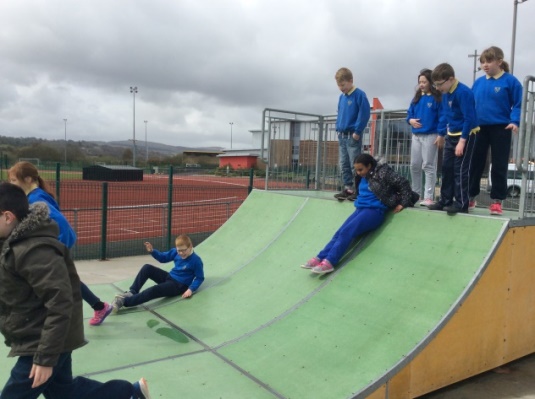 7.Sports/activites
In St.Bernadettes we play football. Boys and girls go and they go to Dublin or Sligo to play matches with other schools. We play basketball but only girls go to play basketball, they also go to Dublin or Sligo to play other schools. We play tennis all classes plays it togather and also we play Gaelic foorball. We have cookery every Tuesday where we make lots of different things and our teacher is Miss Gallagher, We have woodwork every Thursday but other classes have different days and our teacher is Master Richards. We make lots of different exciting things and we also have computers with Miss Hamilton every Tuesday but other classes go on different days.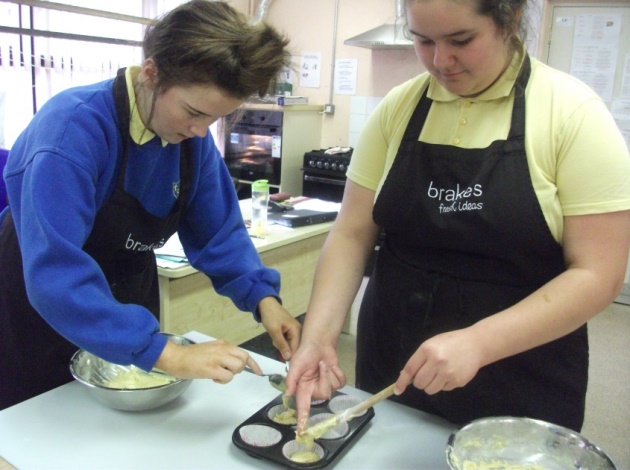 PARTIES
In St.Bernadettes we have parties, for Christmas, Halloween, summer, and we also have plays! Every class goes to the party and has fun and dresses up! There are lots of sweets and people dance and teachers dance too. For our Christmas party Santa Claus comes and gives presents to everyone. There is music, sweets, presents and  dancing! We also celebrate birthdays for students where we have cake, sweets and music! For summer we do plays and every class does their own theme. It's a great day because people act, dance and sing and it's great when parents and the whole school comes to watch your class play. For Our Halloween party everyone dresses up and goes too the school hall for the party and there are  lots of sweets and music! Everybody dances with each other.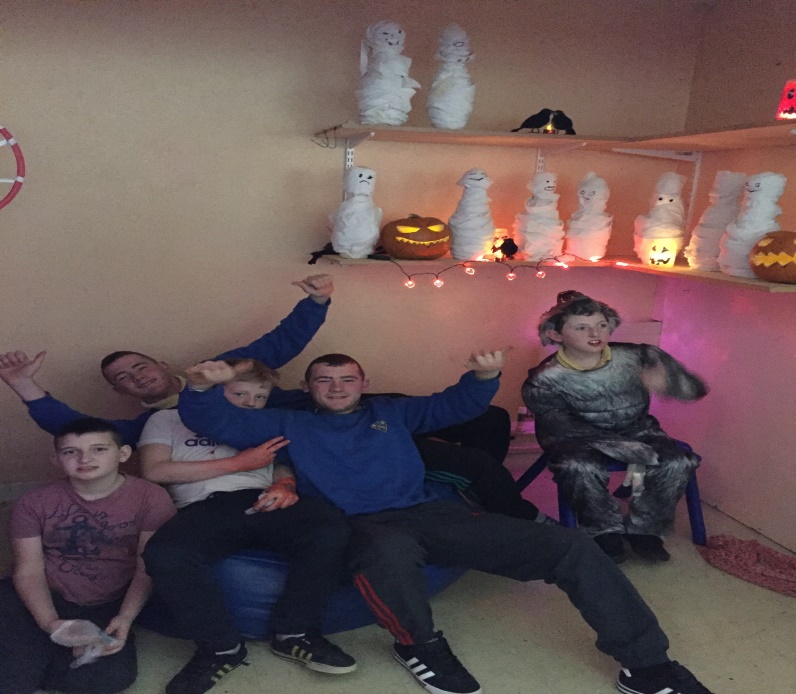 9.LUNCHES/DESSERTS
     (for our lunch and breaks)
On Mondays for break we get soup and a biscuit and a drink of  juice, for our lunch we get spuds carrots and chicken!
On Tuesdays for break we get soup and a biscuit and a drink of juice, for our lunch we get spuds vegetables and meat!
On Wednesdays for our break we have soup and a biscuit and juice! For our lunch we have spuds, sausage, and vegetables!
On Thursday we our break we have soup, juice, and a nice biscuit! For our lunch we have pasta and wedges! (also when u go outside they come with more sausages)
On Friday for our break we have sausages and a biscuit! For our lunch we get chips and curry and chicken!
    (For our dessert)
Mondays – fruit and jelly.
Tuesdays – fruit and jelly.
Wednesdays – cake.
Thursdays – ice pop.
Fridays – ice pop.
       "no harm in asking for seconds"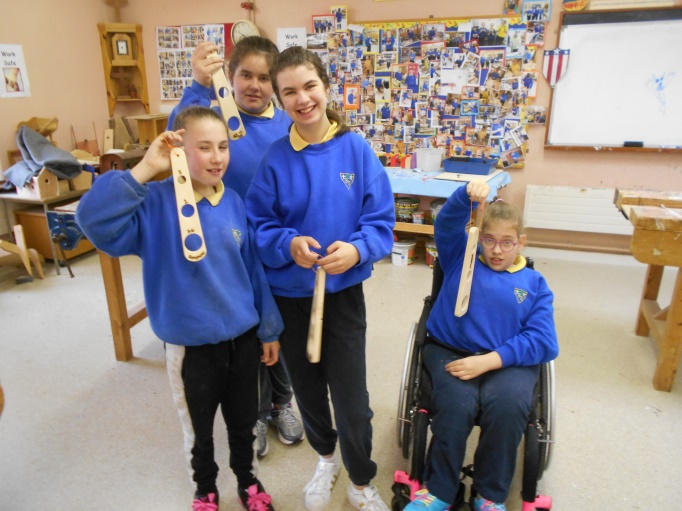 10. SCHOOL HOLIDAYS! 
MID-TERM (October 27th – January 5th (bank holiday on Monday 6th November)
CHRISTMAS (December 22nd – January 5th) (bank holiday on Monday 8th of January)
ST.PATRICKS DAY (public holiday) (Monday the 19th of March)
EASTER (March 26th – April 6th)
MAY BANK HOLIDAY (Monday 7th of may)
JUNE BANK HOLIDAY (Monday 4th of June)
Some of our work we have completed in class
Woodwork Projects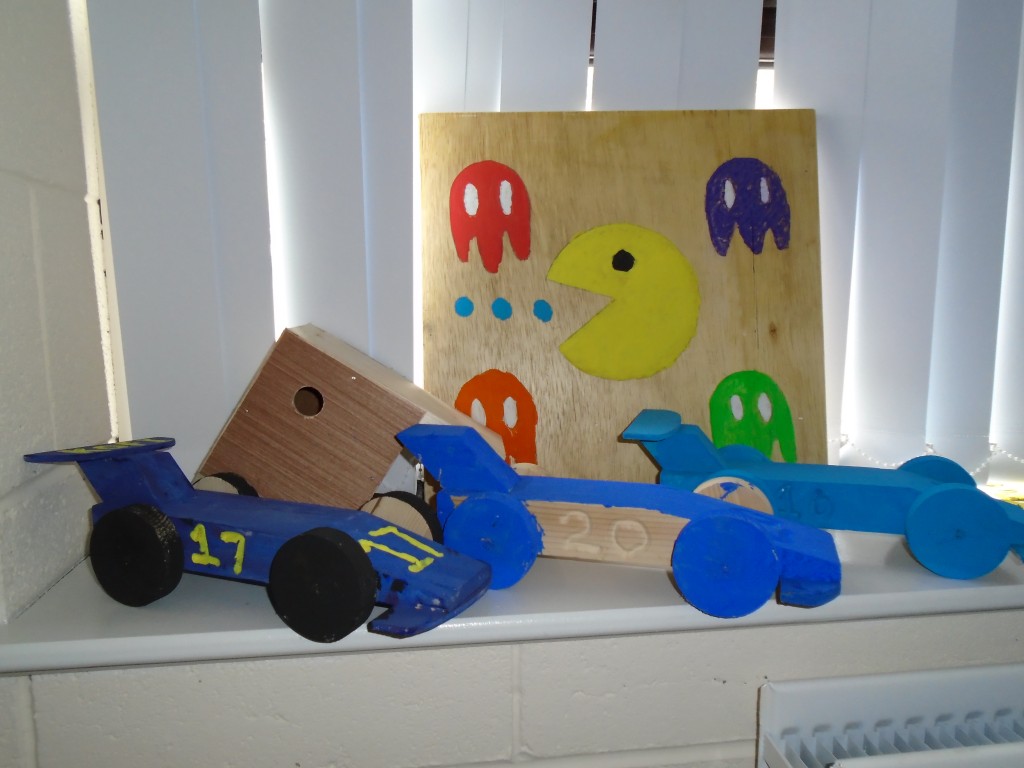 The Romans Project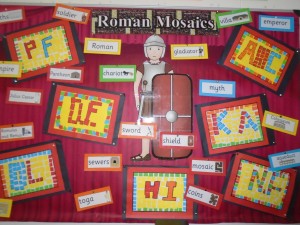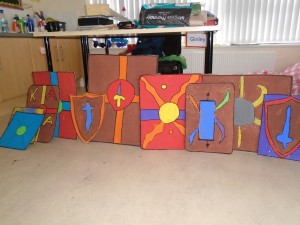 The Arctic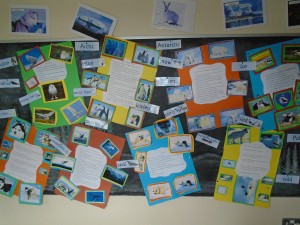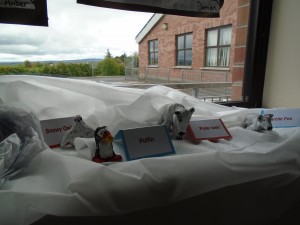 Our  Journey into space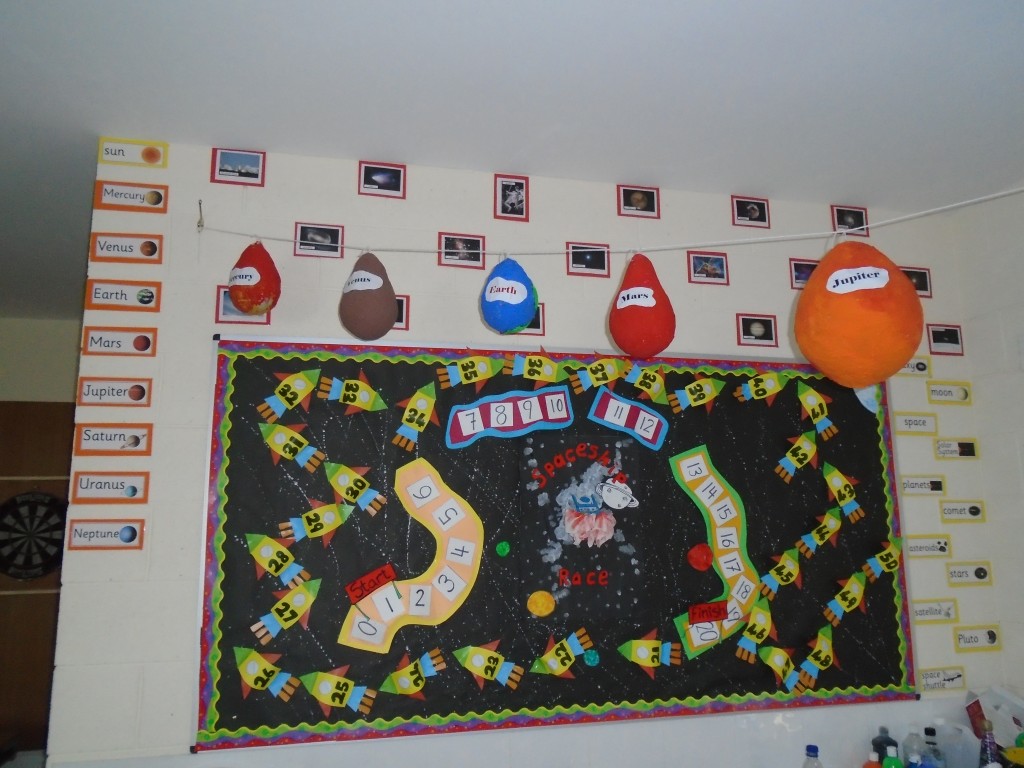 Welcome to Jurassic Park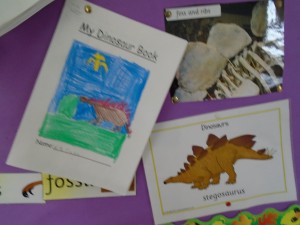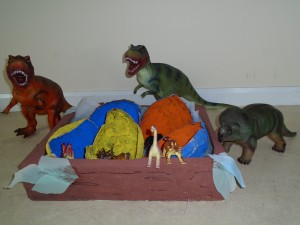 Grianan of Aileach